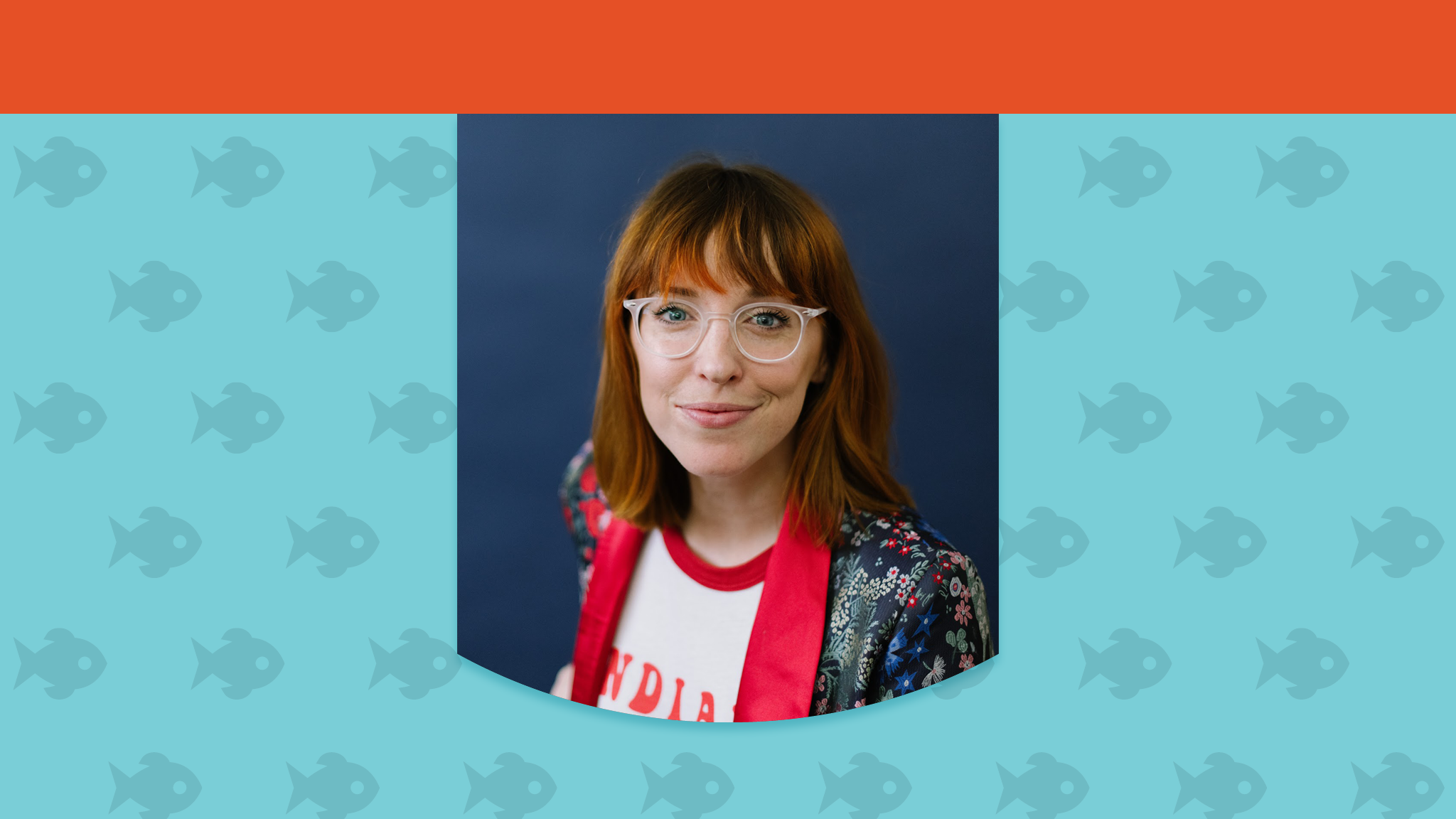 Fishbowl with Kristin Giant

Throughout the year, MKM architecture + design (MKM) shuts down our Fort Wayne office to host a public event we affectionately call the "Fishbowl." It's an afternoon where we invite some of our closest and most interesting friends to reflect on their careers, share their work, and discuss their ideas. With topics ranging from technology to toilet paper, the Fishbowl is intended to provide an intimate venue to talk, share, and learn about innovations in community health and well-being.
On June 22 at 3:45 p.m., the Fishbowl will feature Kristin Giant. Kristin has worn a lot of hats and struggles being caged in by a bio, but for the sake of the exercise: she recently wrapped up her first year as a part-time public high school teacher, proudly teaching business at Amp Lab at Electric Works. When she's not at Electric Works or championing the stories of her 350+ students in the community, she runs her strategic consulting firm Hyper Local Impact. Through Hyper Local she works with various paid and pro bono clients including the McMillen Foundation, Utopian Coffee, Children's Health Collaborative, and Wildcat Baseball. Kristin proudly co-founded and serves as the administrator for the Family & Friends Fund (FFF) for Southeast Fort Wayne which (she's proud to say) recently transitioned to being hosted at Urban Beginnings Choice Federal Credit Union — a Black-run and community serving CDFI. FFF has deployed over $500,000 in capital and resources to businesses led by Black and BIPOC owners and leaders on the southeast side of Fort Wayne.
Kristin is a "recovering attorney" graduating from University of St. Thomas School of Law in Minneapolis, MN. She was awarded the Alumni of the Year Award from UST in 2021 for her work on the Family and Friends Fund. Before attending law school, Kristin was a nonprofit administrator and a singer and bassist in a rock band. She received her Bachelor of Arts in music composition from the College of Charleston. She is the very proudest mom of two little boys and loves living in Fort Wayne, IN with her husband Joe.
Doors open at 3:15 p.m. for light refreshments and mingling. The discussion will start at 3:45 p.m. Join us for an intimate conversation with Kristin.
Seats are limited! RSVP today through Eventbrite.