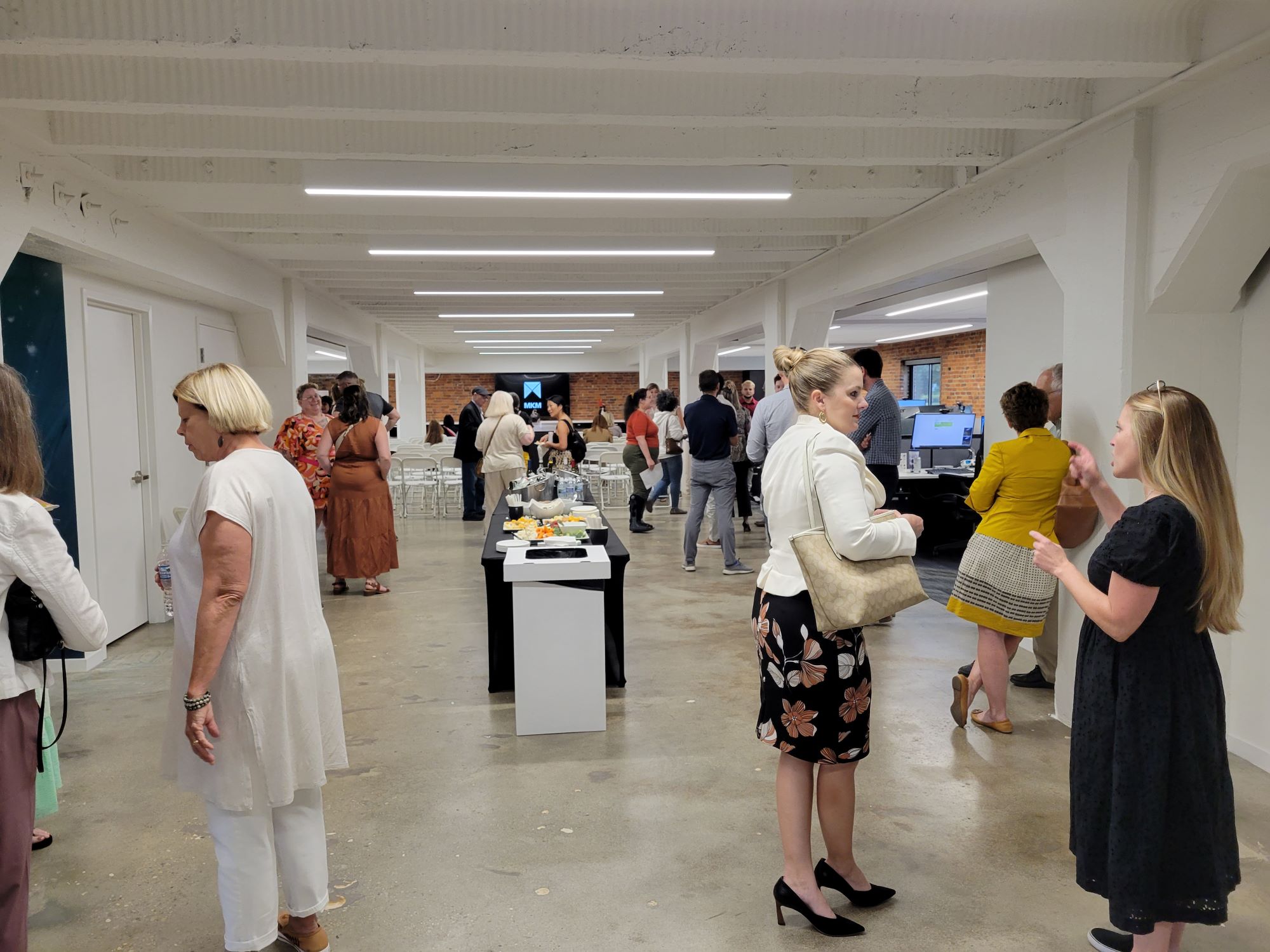 Fishbowl
We are passionate about cultivating discussions which seek to address health equity throughout the Midwest.
Our firm is fueled by our partnerships with our clients. Over the years, we have established long-lasting relationships with amazing clients doing meaningful work across the Midwest. Through these collaborations, we have been able to explore new and disruptive ways to approach growing public health needs and discuss possible strategies for sustaining quality healthcare within rural communities. To share these conversations with the larger community, the firm hosts an event every few months that we affectionately call the Fishbowl. It's an afternoon where we invite some of our closest and most interesting friends to share their work and discuss the challenges they are working to address. With topics ranging from artificial intelligence to social justice, the Fishbowl is intended to provide an intimate venue to talk, share, and learn about emerging trends in community health and well-being.
To stay current on upcoming events, subscribe to our email list through our Contact page.
Featured Guests
2023
Mark Dooley | Dupont Hospital
Kristin Giant | Amp Lab/Hyper Local Impact
Andrew Gritzmaker | YMCA of Greater Fort Wayne
2020
Jacob Benedict | AMI Investment Management, Inc./University of St. Francis
2019
Brendon Maxwell | Utopian Coffee
Crystal Vann Wallstrom | Rabbit Hole Ventures
Dan Wire | Fort Wayne Parks and Recreation
Ed Kelly | Notre Dame
Ellen Cutter | Greater Fort Wayne
2018
Andrew Hoffman | NeighborLink
Greta Southard | Allen County Public Library
2017
David Nicole| United Way of Allen County
Phil Stafford, PhD | Retired Director, Center on Aging & Community, Indiana University
Susan Mendenhall | Arts United
Connie Benton-Wolfe | Aging & In-Home Services