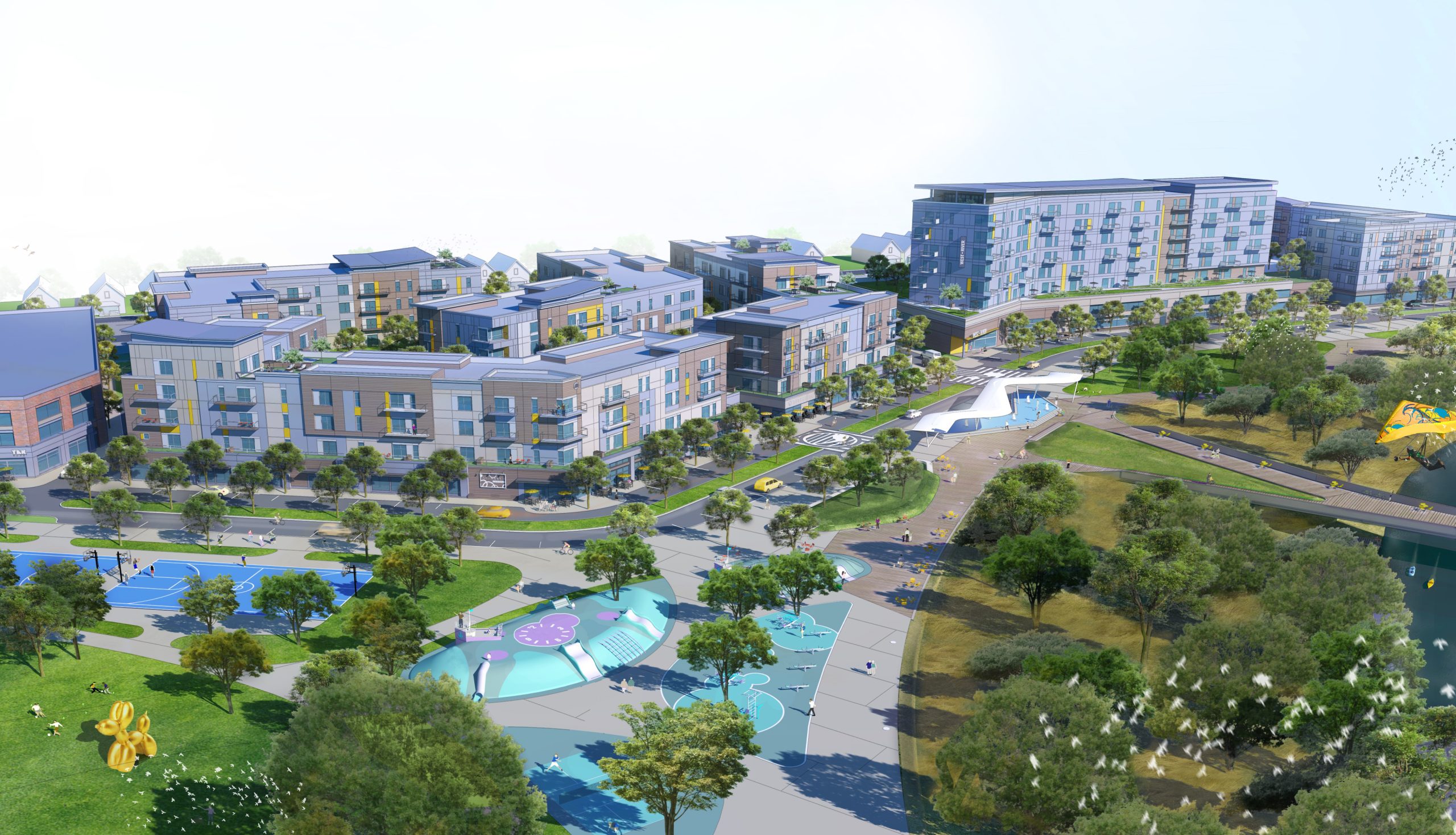 North River Development – A Bold New Vision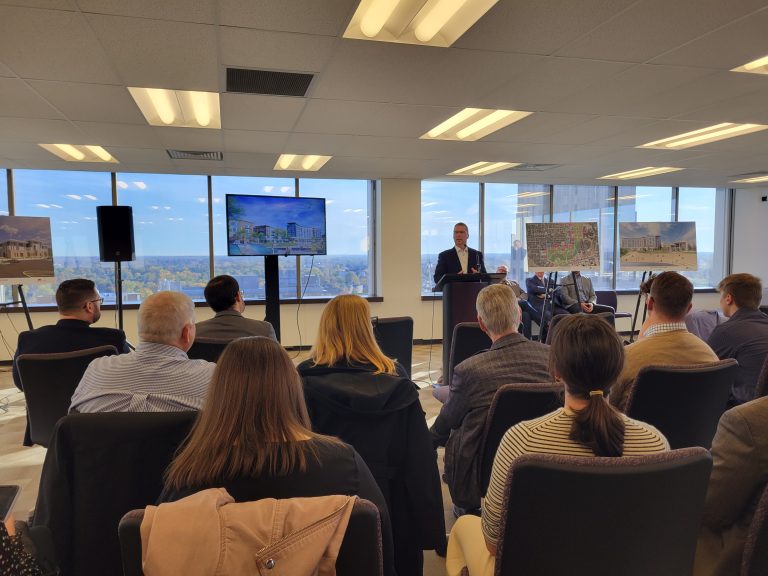 In a press conference today, DOMO Development, in collaboration with a team of nationally recognized development partners, proposed a bold new vision for the continuation of riverfront development in Fort Wayne, Indiana.
The proposed Riverfront Planned Urban District, planned by MKM, would utilize a former Pepsi bottling site just north of downtown as a key central parcel connecting two districts – the North River property to the north and additional property along High Street to the west – to create an expansive, mixed-use development which covers nearly 60 acres. This project would be one of the largest urban re-development programs in the Midwest and is estimated to attract more than 1.5 million visitors annually to downtown Fort Wayne.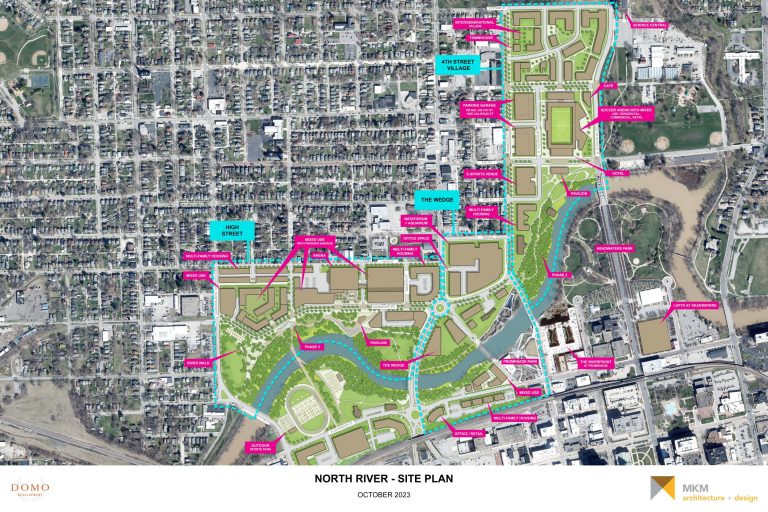 The $1.5 billion development would feature the following:
5,000-seat multi-use arena and event venue
5,000-seat outdoor soccer stadium with connected boutique hotel
Natatorium with Olympic-size swimming pool
Additional athletic fields and basketball courts for youth sports and public use
An E-sports venue
"The Wedge" mixed-use development
Mixed-use high-rise building with attached structure parking
Multi-generational residential village that will house people of all ages and abilities
Expanded, accessible riverwalk civic spaces
Current project partners and co-developers include:
DOMO Development Company
Thompson Thrift
Cityscape Residential
Card & Associates
Brown Capital Group
Grove Holdings
Weigand Construction
"Our vision for this district and the timing of this announcement is driven by the City's RFQ for the Pepsi property," Eric Doden (Principal at DOMO) explained. "Our team chose to expand its approach beyond the confines of the Pepsi property because of the consolidated ownership of land between DOMO's investment group and the City. Responding only to the City's RFQ for the Pepsi property would have missed a once-in-a-generation opportunity to come together around a comprehensive project that accelerates Fort Wayne's pursuit to be known as the one of the best communities in America."