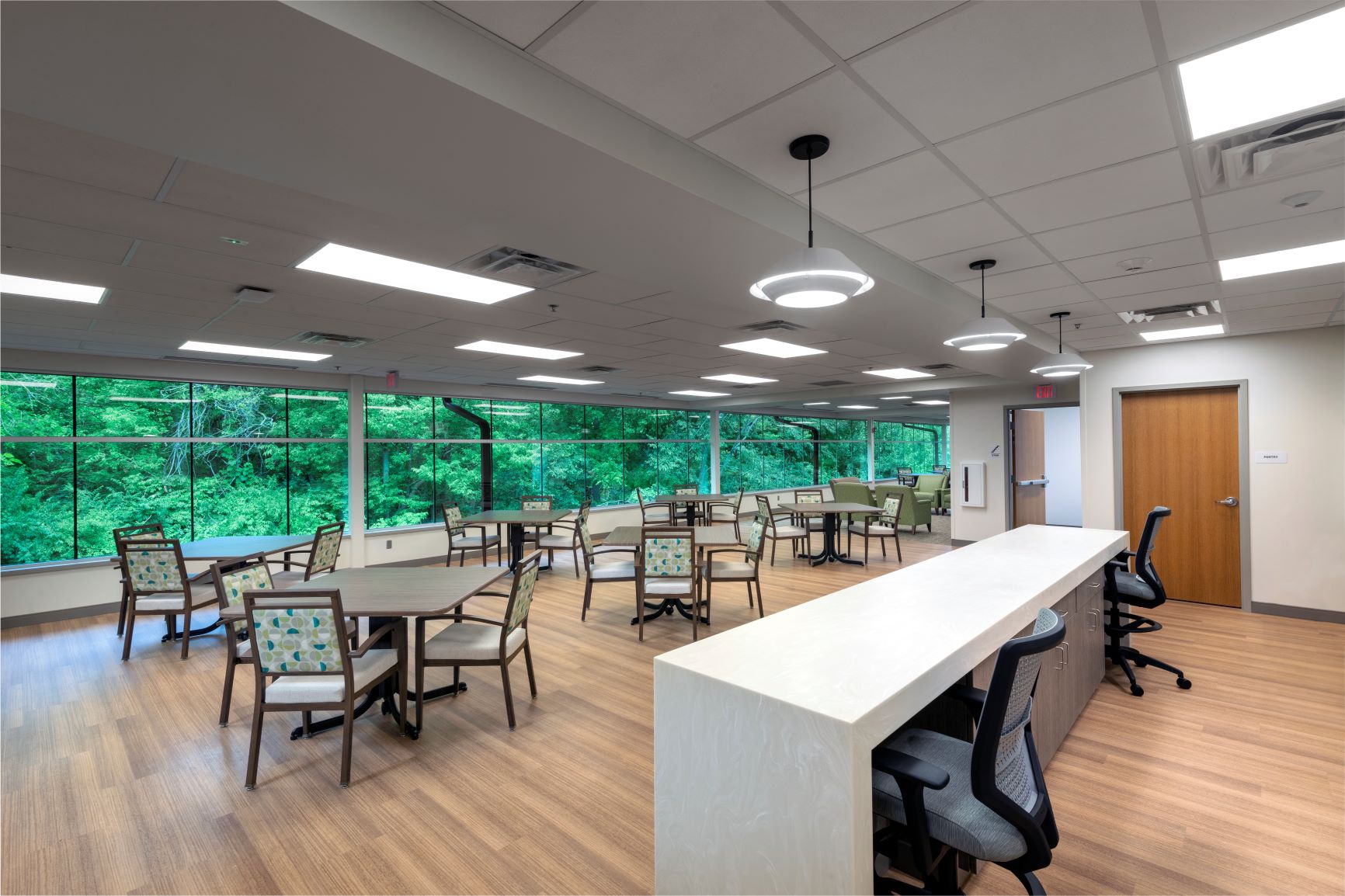 Healthcare
Aging & In-Home Services PACE
At Your Own Pace
Fort Wayne, Indiana
Aging and In-Homes Services of Northeast Indiana, Inc. (AIHS) is one of the most innovative care organizations in the country with the mission to promote dignity, independence, and advocacy for older adults, persons with disabilities, and their caregivers. Their new PACE (Programs of All-Inclusive Care for the Elderly) program is the third in the state of Indiana.
PACE programs coordinate and provide all needed preventive, primary, acute and long-term care services, so that older individuals can continue to age in place. PACE is an innovative Medicare and Medicaid program that helps individuals 55 and older meet their healthcare needs in the community instead of going to a nursing home or other care facility. This will offer residents of the Fort Wayne area a new model of integrated care.
The project renovated the former offices of AIHS to create a new space for the PACE program. The former office building presented a challenge with a long, narrow footprint. With a thin building profile, our design team reviewed several building layouts to provide the best care setting for PACE participants. In addition, our team considered potential code challenges that could affect the future of the PACE center. Currently considered an adult day care facility by the International Building Code, PACE programs are not currently governed by National Fire Protection Association Life Safety code. To prevent future regulatory challenges, the design accommodated these requirements by adding a sprinkler system and upgrading existing stairways and door closures.
The upper level of the building encompasses the primary care setting for the PACE program. A new lobby area welcomes participants into the main living room and activity area lined by a wall of windows connecting the space to the outdoors and offering natural light.
The west side of the building provides PACE participants with a personal care suite and clinic. The personal care suite offers ADA compliant toilets and showers accompanied by a beauty salon. The clinic offers four exam rooms and three treatment bays suited for both private and semi-private care. The lower level of the building provides space for physical therapy, meal preparation, storage, and office space.