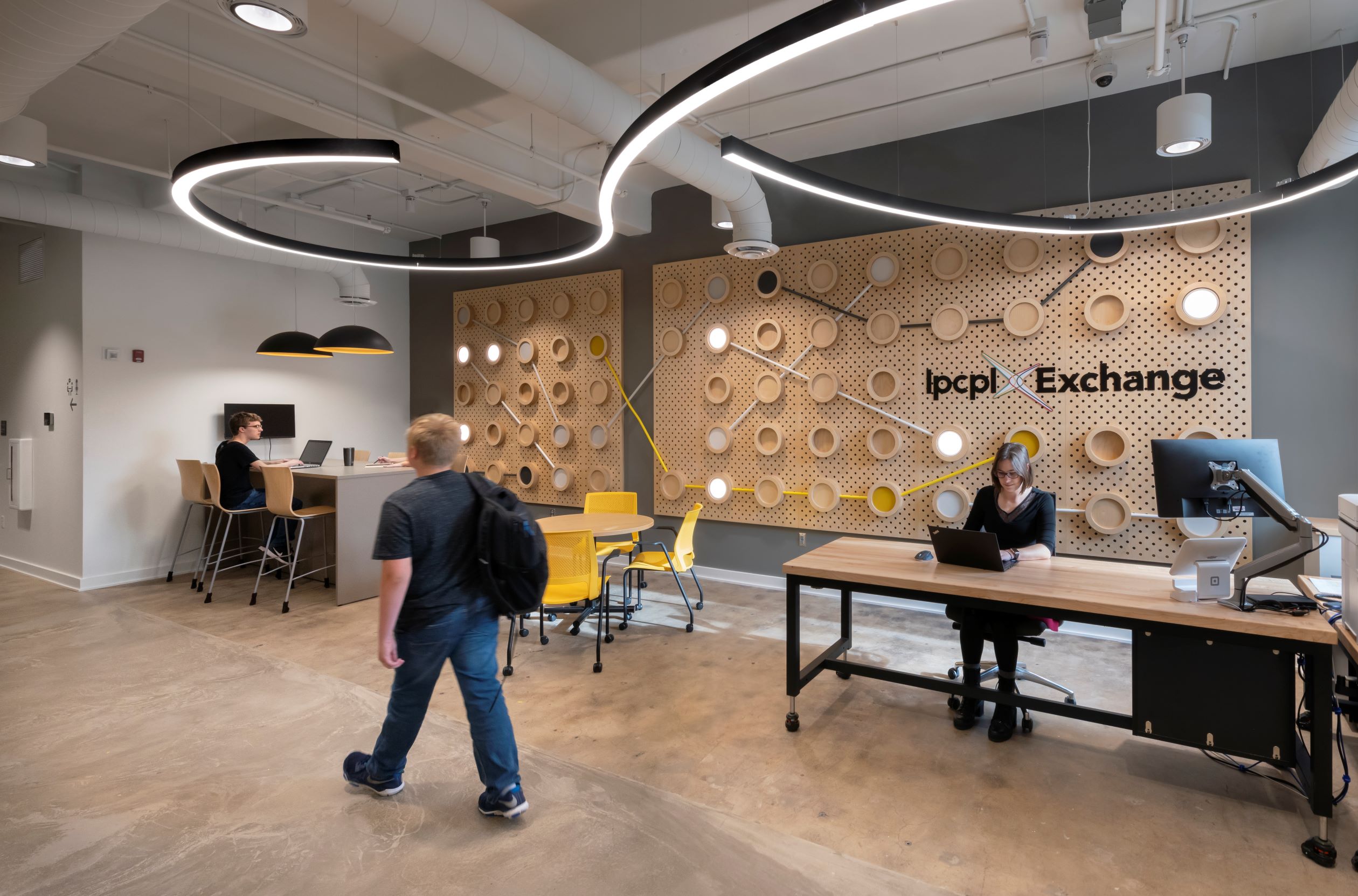 Commons
La Porte County Public Library Exchange
Connecting People and Ideas
La Porte, Indiana
The La Porte County Public Library had a vision to make a creative community space for education and hands-on experience. A former telephone exchange building was generously donated to the La Porte County Public Library (LPCPL) to serve as space to expand in 2015. The historical importance and central location of the building were assets in generating community interest and momentum as the project progressed. The goal for this project was outlined as a need to explore the feasibility of redeveloping the open spaces offered by the building into a multistory STEAM lab with maker spaces, a large classroom, and learning lounge spaces. ADA concerns were addressed through a reconfigured public entrance as well as the addition of a multi-level elevator.
Design elements nod to the building's history as a telephone exchange. For example, the wall display behind the reception desk spans the room and emulates a switchboard with the connections and switches, which light up. Additional details which remind us of the building's original function can be found in the millwork, signage, and stairways. Though the building's purpose has changed, the aspect of human connection continues to resonate.
Upper level: Maker space areas, including fiber arts, woodworking, digital fabrication and 3-D printing; program space; a large meeting room
Main level: Collaboration space, video and recording studios, meeting rooms
Lower level: Staff offices, storage space
Hear from LPCPL leadership and Makerspace users to find out more about the space at the LPCPL Exchange in the video below.
More Commons Projects