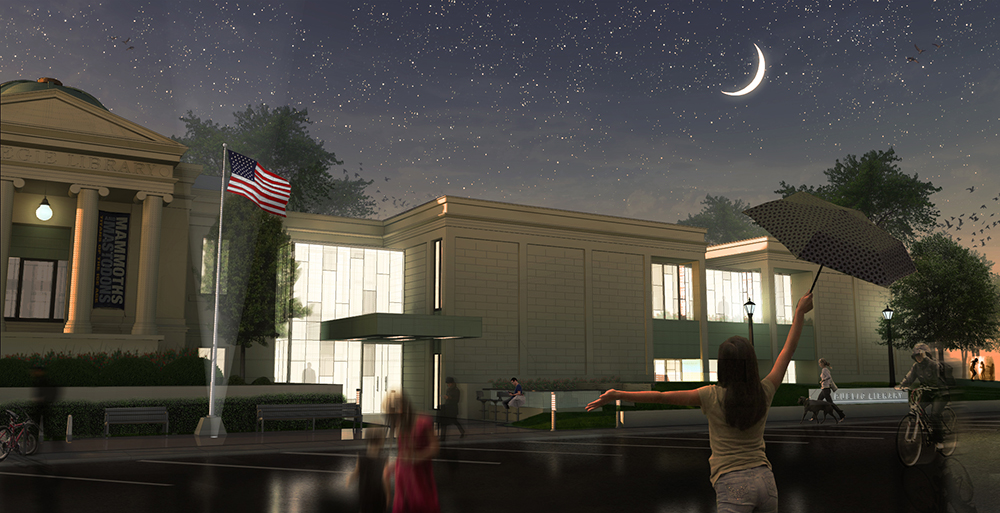 Commons
Wabash Carnegie Public Library
This Little Light of Mine
Wabash, Indiana
The first electrically-lighted city in the world is at it again. This time, this small town is exploring the role public libraries will have in the future of livable communities. On March 31, 1880, Wabash, Indiana became the first electrically-lighted city in the world. Twenty-three years later, the existing Carnegie library was constructed. Over the years, multiple alterations have been made to the building, not to mention the shifting role of small-town libraries.
The community understands the growing need for engaging civic space and access to information. They reached out to MKM to help them explore how the library could serve as a catalyst for the downtown's effort to provide a more livable community for people of all ages and abilities. Through these discussions, the library was thought of less as a warehouse of books and reconsidered as more of an "opportunity incubator" – a place whose sole purpose was to provide fellowship and personal growth.
With functions including an enlarged Children's Department, activity spaces, community meeting rooms, and expanded collection areas, the design for the renovated and expanded facility also wanted to explore the community's historic connection to light. The design transforms the library into a "lantern" for the downtown, responding to Carnegie's support of "enlightenment" and existing as a beacon for things to come.
More Commons Projects