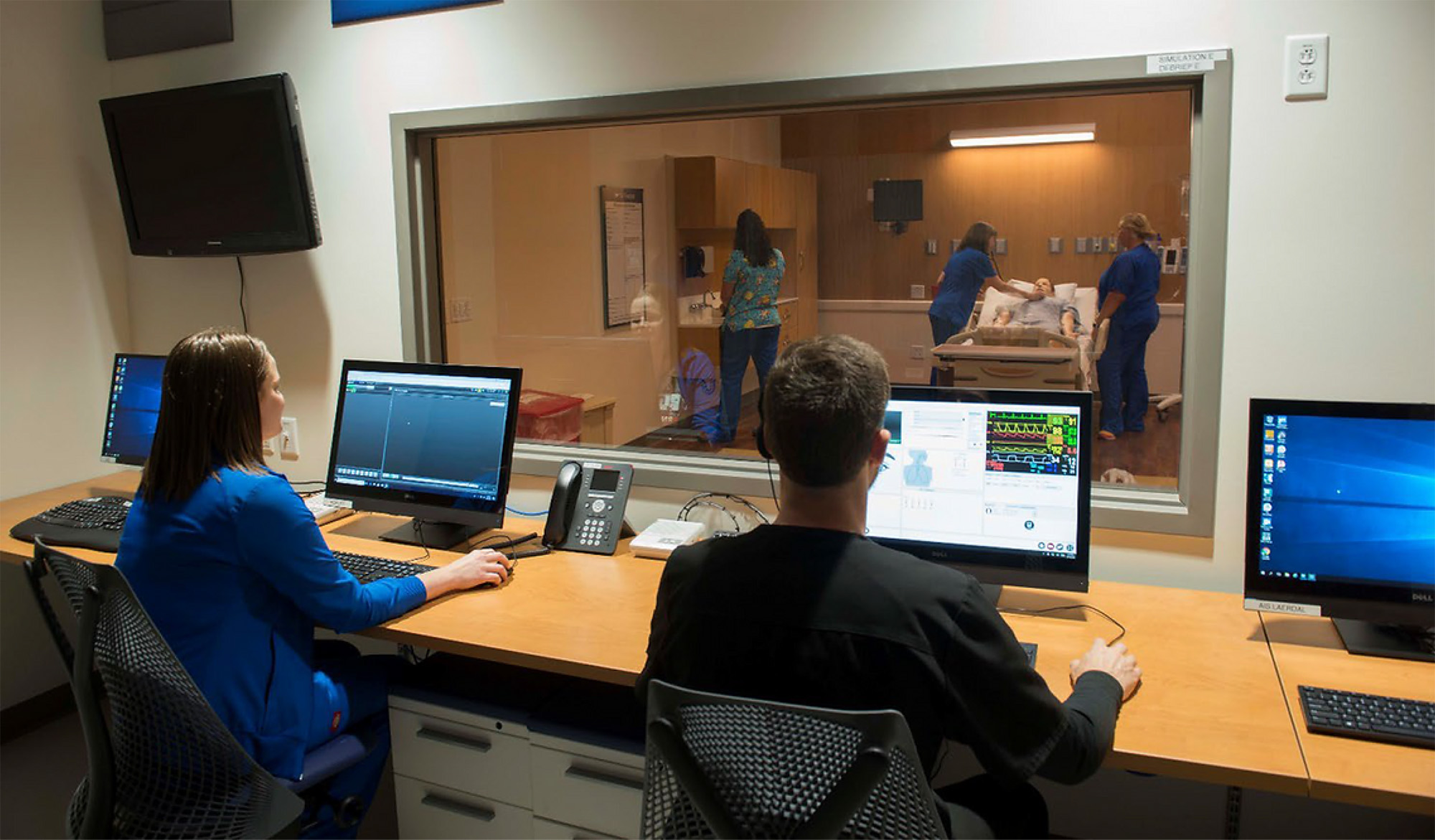 Ascension, Medxcel, and MKM to speak at the 2018 Healthcare Facilities Symposium and Expo
On October 8th, Bruce Williams, Director of Simulation at St. Vincent Ascension Hospital, Jeremy Fortier, Regional Manager of Planning Design and Construction at Ascension/Medxcel, and Matt Sparling, Principal at MKM architecture + design, will be speaking at the 2018 Healthcare Facilities Symposium and Expo in Austin, Texas. Their presentation, titled "Practice Makes Perfect: Defining the Value of Simulation Centers," is intended to provide a detailed case study of the new William K. Nasser Healthcare Education and Simulation Center, which was designed by MKM, and its ability to impact patient care and staff retention and recruitment. The presenters will review initial research and share lessons learned to provide a comprehensive summary of the project from initial planning to current operation. "Simulation is where healthcare, technology, and education meet. The work is intentionally focused on active learning to engage multiple senses increasing the likelihood of knowledge comprehension and transference to care," said Williams.
"We hope that by sharing our findings with conference attendees we can spread the idea that all practitioners, from the new graduates to experienced surgeons, can embrace simulation as a way of life-long learning," said Sparling. The conference, which is in its 31st year, features over 250 speakers from all over the country in fields specializing in healthcare architecture, engineering, and facilities management, with around 2,000 professionals in attendance.