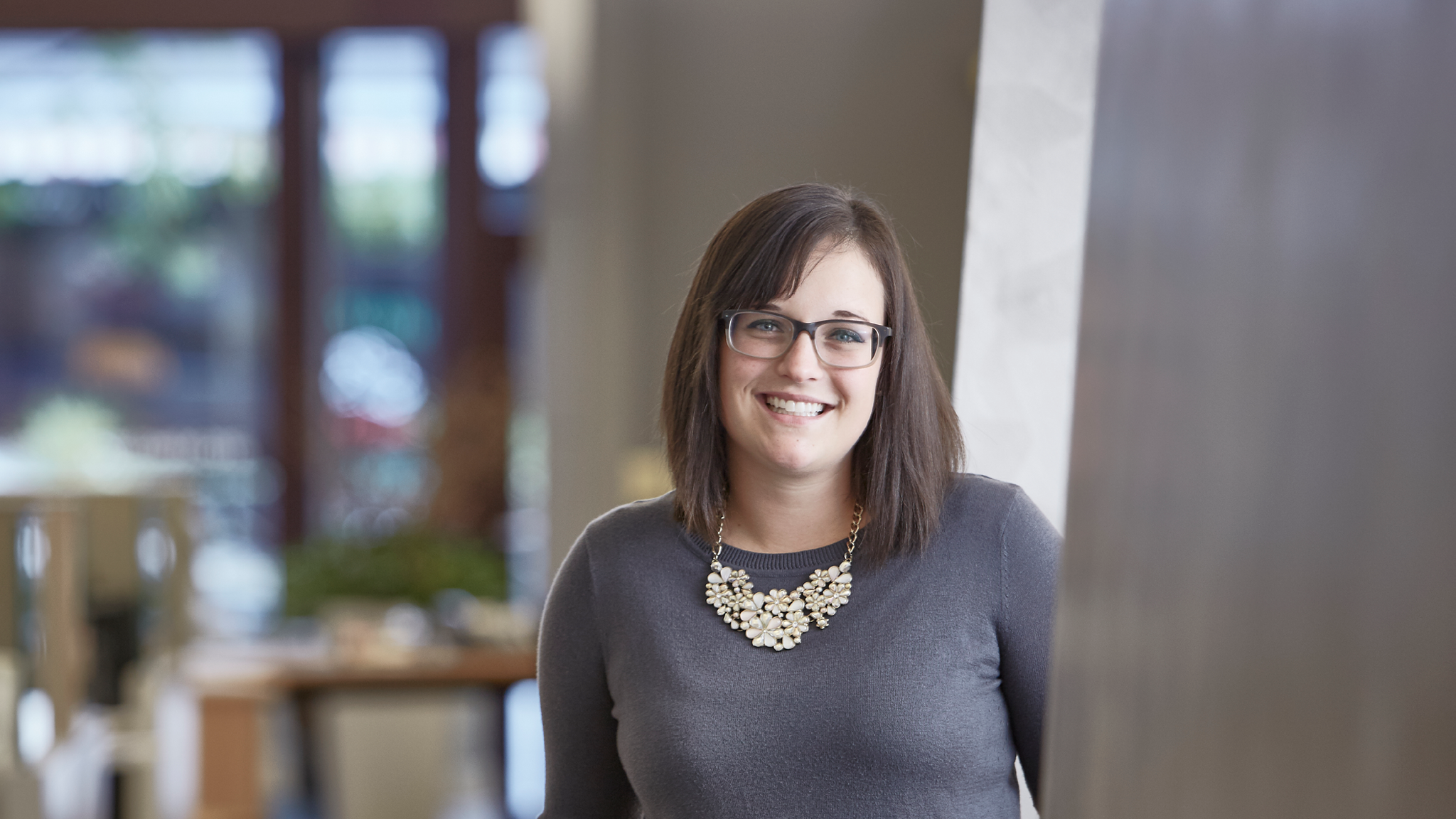 Megan Grimes selected for Leadership Fort Wayne Class of 2019
Megan Grimes, Office Manager at MKM architecture + design, has been named to the Greater Fort Wayne Inc.'s Leadership Fort Wayne (LFW) Class of 2019. One of 55 participants selected for the workshop, Grimes will experience this 9-month program which helps to advance individual's personal and professional development, community service efforts, and networking within Northeast Indiana.
Participants will take classes on several topics, including emotional intelligence and team building, collaboration and inclusion, and communication and storytelling. They will also learn more about Fort Wayne's history and the city's timeline regarding economic development, and tour historically significant buildings throughout the city.
LFW is a nationally recognized leadership development program designed for a diverse group of area adults who have demonstrated their ability to achieve personal goals and have a desire to make a personal commitment to community service. Founded in 1983 by Indiana-Purdue University Fort Wayne and the Corporate Council, the LFW merged with Greater Fort Wayne, Inc. in July 2014. The program is meant for those whose goals are to think creatively, act collaboratively, and understand their community more broadly. There are over 1,300 program alumni, and over 900 of these individuals continue to reside in the greater Fort Wayne area.
Grimes, who graduated from Trine University with her BA in Business Administration, has been been MKM's Office Manager since 2014.