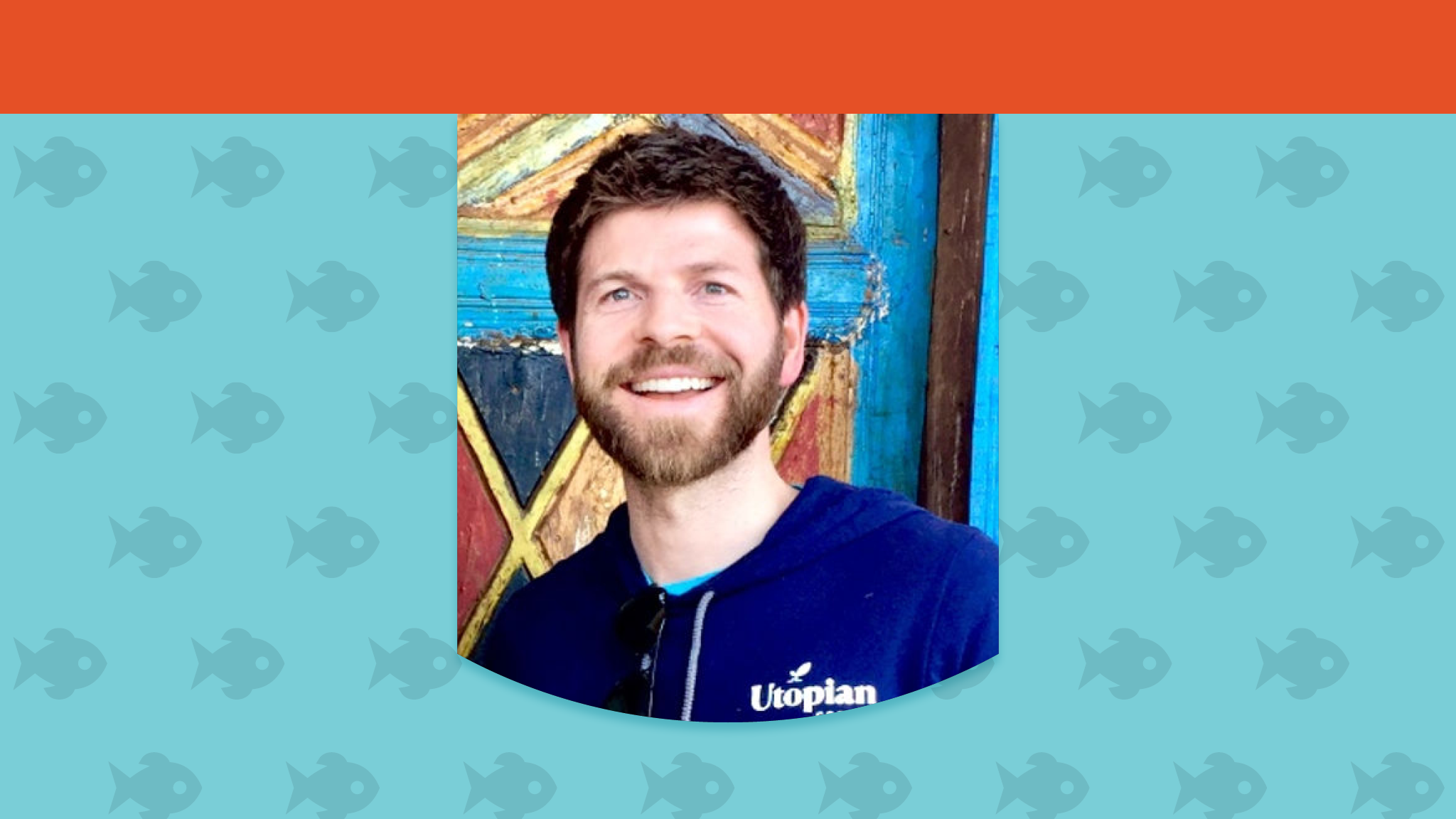 Fishbowl with Brendon Maxwell
Throughout the year, MKM architecture + design (MKM) shuts down our downtown Fort Wayne office to host a public event we affectionately called the "Fishbowl." It's an afternoon where we invite some of our closest and most interesting friends to reflect on their careers, share their work, and discuss their ideas. With topics ranging from technology to toilet paper, the Fishbowl is intended to provide an intimate venue to talk, share, and learn about innovations in community health and well-being.
On December 3rd at 3:30 p.m., the Fishbowl will feature Brendon Maxwell. Brendon was born and raised in Fort Wayne, IN. In 2006, he co-founded Utopian Coffee Co., where he travels around the world to learn from those who have been economically marginalized. Through online retail and wholesale channels, Utopian Coffee has been roasting and delivering extraordinary coffee throughout the U.S. and is working hard to drive impactful change within international communities in coffee growing regions. Most of Brendon's efforts are focused on development. This takes form via business development, using his background in marketing and finance to ensure win-win outcomes, as well as economic development, procuring real estate and working intentionally to bring life and vitality to areas where that was not previously present. Driven by a strong desire to use business as a means to make lives better, Brendon is focused on adding value to all facets of the supply chain, ensuring that success is a ripple effect, not just a linear one.
Feel free to arrive around 3:15 p.m. for light refreshments and drinks. The discussion will start at 3:30 p.m. Join us for an intimate conversation with Brendon.