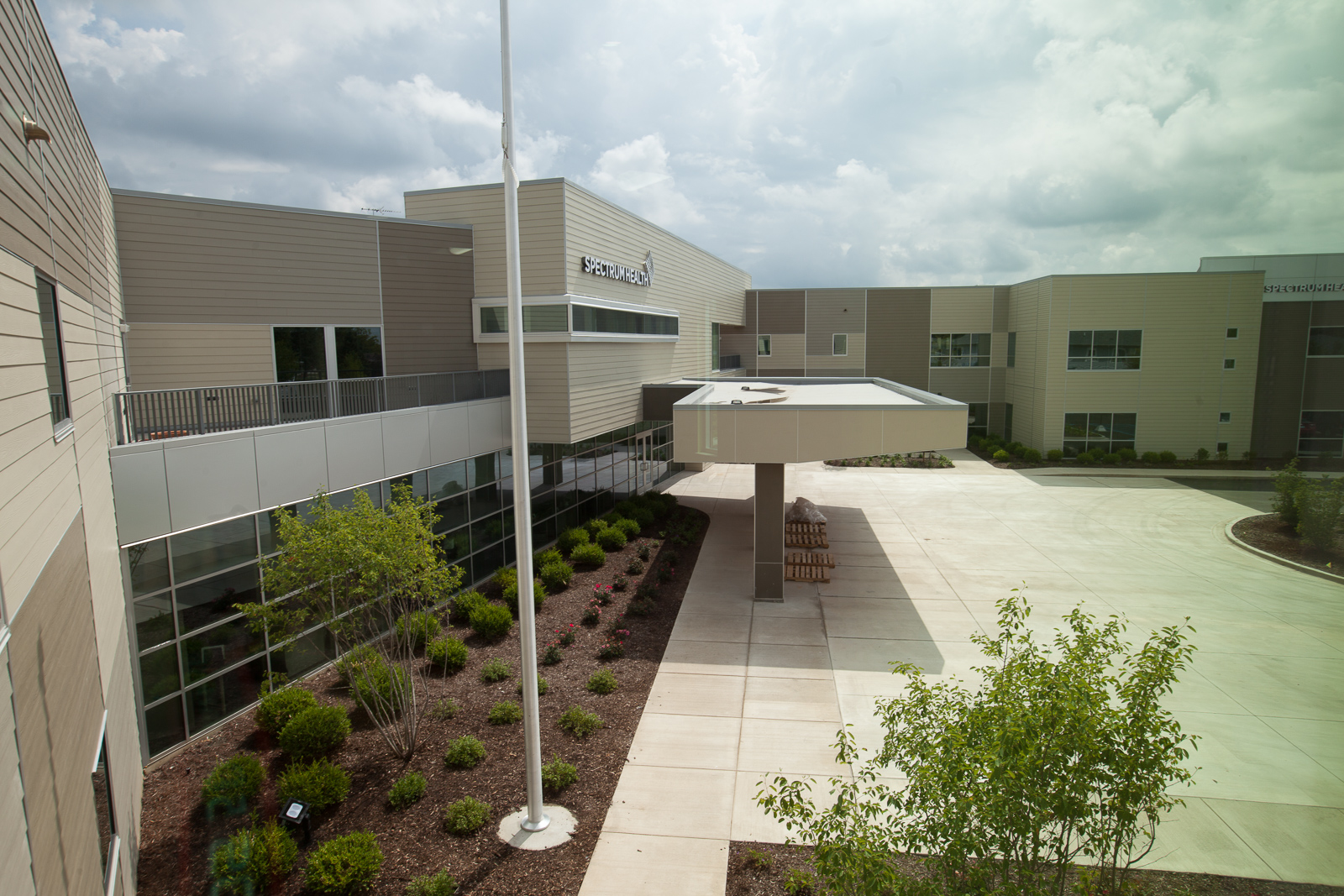 MKM architecture + design is proud to announce the latest project at Spectrum Health is complete.
Spectrum Health has completed construction on a $22.5 million renovation and expansion of its Rehab and Nursing Center in Grand Rapids, Michigan. Designed by MKM architecture + design (MKM), the project involved construction of a two-story, 123,220-square-foot addition to the Kalamazoo Avenue facility that replaces their facility first built 50 years ago. The facility features the latest in innovative design concepts to create an environment of healing for their rehab patients, while providing a home-like environment for their long-term residents.
The new building offers short-term rehabilitation services on the first floor and long-term care on the second floor. The first floor will feature 77 beds, most in private rooms. The second floor will have 88 beds with the majority being in enhanced semi-private suites, along with private rooms. Each floor will be divided into four "households" with separate living areas. A large room on each floor will be used for meals and recreational activities. The renovation project also includes fully-equipped rehabilitation gyms, private treatment rooms, and a low-stimulation area specifically suited to patients with neurological conditions.