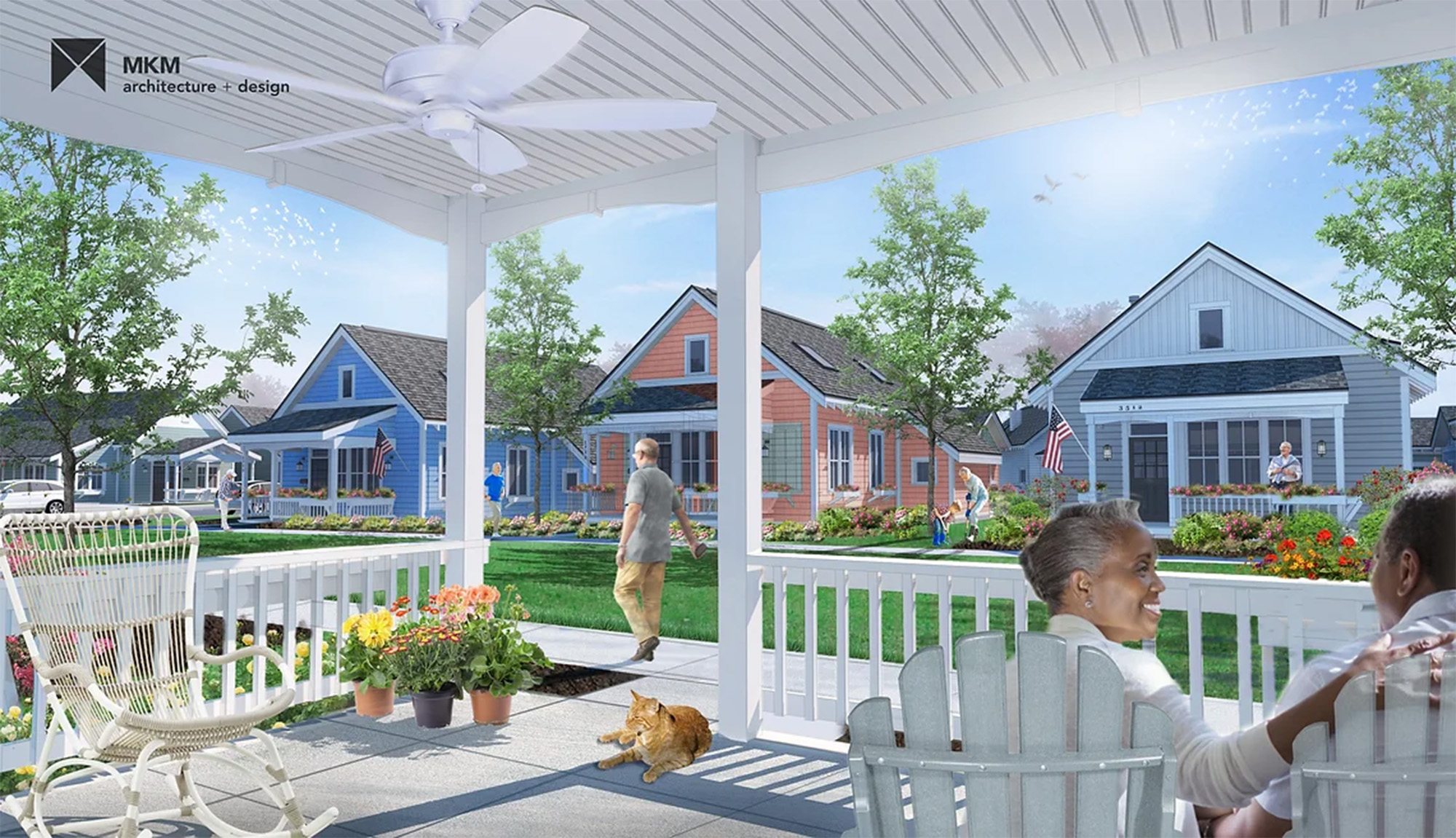 MKM architecture + design to design Piper Trail, a Lutheran Life Villages community
MKM architecture + design has been chosen by Lutheran Life Villages to design Northeast Indiana's first "pocket neighborhood." Piper Trail, a 12-acre neighborhood, will be built within Inverness Centre in southwest Fort Wayne, IN, where Lutheran Life Villages' The Village at Birchwood is currently located. Walking and biking paths will connect 48 single-family homes to shopping, recreation, and surrounding neighborhoods. Future residents will have the option of five different cottage styles, which include one-and-two-bedroom homes ranging from 1,140 – 1,520 square feet and attached garages.
"'Pocket neighborhoods' are a growing development model that clusters cottage-scaled homes gathered around a shared common ground within a larger community," said Dodd Kattman, Principal at MKM and lead designer on the project. "While helping to maintain resident independence, this model has been proven to foster meaningful neighborly relationships and increase socialization. We believe Fort Wayne is an ideal location to help grow this unique style of neighborhood living."
Presentations to learn more about this innovative neighborhood will be held on June 13th, 19th, and 27th. Go to www.pipertrail.com for more details.