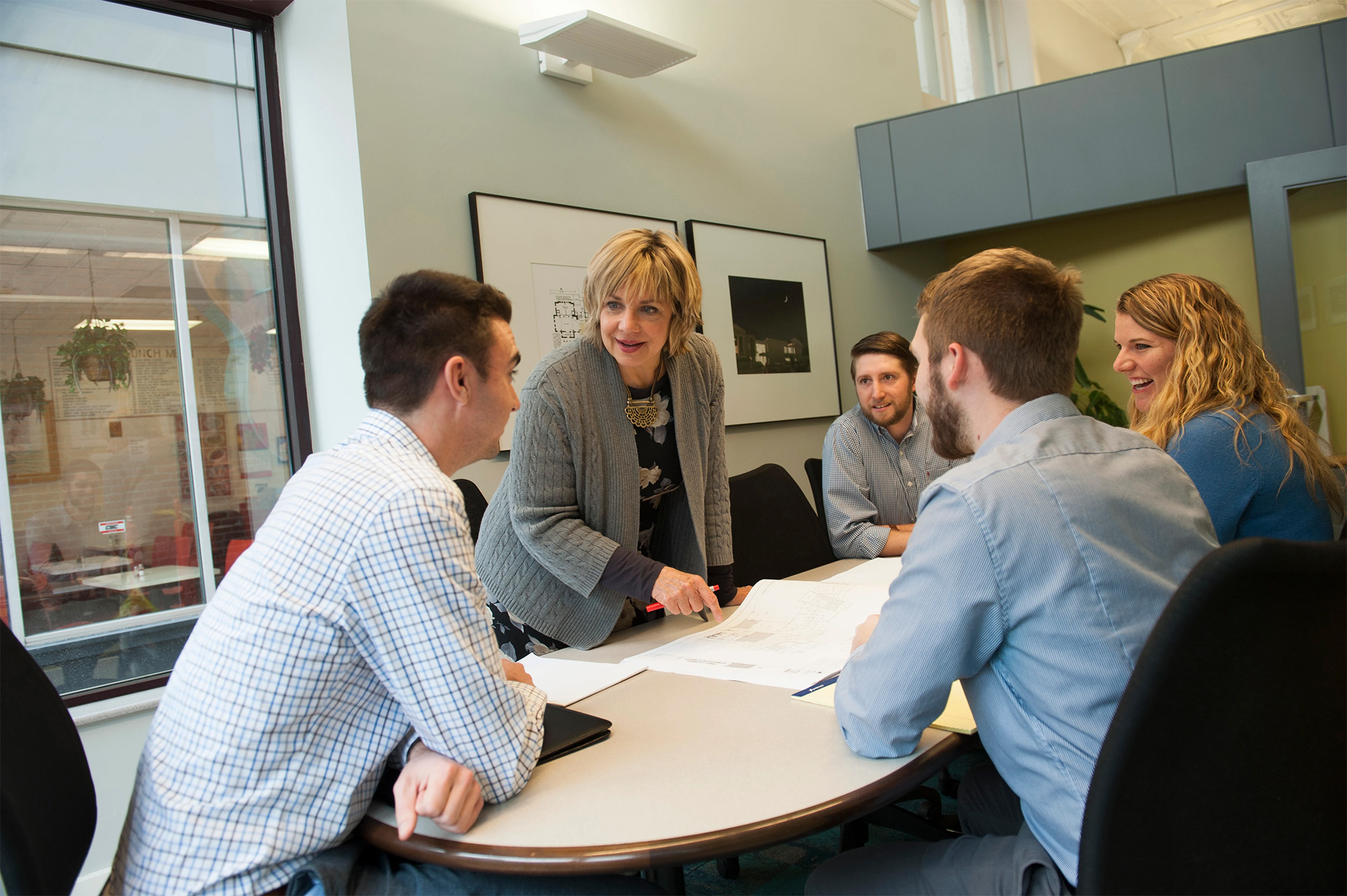 MKM Research & Presentations 2008-2018
Since 1981, we here at MKM have endeavored to become industry thought leaders through the exploration and development of innovations we bring to our projects and community. Our team is full of curious people, who continuously research strategies to improve the design and quality of the facilities we produce within the care continuum. These research initiatives span from historic preservation to pocket neighborhoods, from "third places" to environments for aging, and from rural health to lifetime communities. We love to share our findings and have been asked to do so over one hundred times at conferences across the United States and Canada. While we've been speaking about our favorite topics for nearly two decades, below is a list of just a few of the presentations we've given over the last ten years.
IRHA Annual Conference, "Swimming Upstream: Reexamining the Social Determinants of Health in Rural America," French Lick, IN, June 2018.
LeadingAge Indiana Spring Conference, "Sharing Common Ground: An Introduction to Pocket Neighborhoods," Indianapolis, IN, May 2018.
American Institute of Architects – Ohio Valley Regional Convention, "Arguing for Aristotle: The Changing Landscape of Rural Health and Well-Being," Indianapolis, IN, September 2017.
KEYNOTE ADDRESS: Building Great Communities & Strengthening Capacity Gathering Conference, "Age and Place: How Aging Will Impact Rural America," Stevens Point, WI, May 2017.
Indiana/Kentucky AIA Convention, "The Tragedy of the Commons: Maker Spaces and Space Making," Lexington, KY, September 2016.
LeadingAge Ohio Fall Conference, "Places of Purpose: The Future of Lifetime Community Districts," Columbus, OH, September 2016.
Ontario Long Term Care Association (OLTA) and Ontario Retirement Communities (ORCA), "Creating Livable 'Communities for a Lifetime,'" Toronto, Ontario, Canada, April 2016.
KEYNOTE ADDRESS: Association for Rural and Small Libraries National Conference, "Communities for a Lifetime: How Rural Librarians Could Save the World," Little Rock, AR, October 2015.
Mid-America Institute on Aging (MAIA) Annual Conference, "There's No Place Like Home – Understanding the Connection Between Place and Privacy," Evansville, IN, August 2015.
Environments for Aging (EFA) National Conference, "Acclaimed European Dementia Care Buildings," Baltimore, MD, April 2015.
Indiana/Kentucky AIA Convention, "The Power of Place: How Engagement, Happiness and Attachment Could Shape the Midwest," Fort Wayne, IN, October 2014.
KEYNOTE ADDRESS: Senior Living 100 National Leadership and Strategy Conference, "Consumerism, Competition, and Collaboration That You Didn't See Coming: A Visionary Look Beyond the 3%," Laguna Niguel, CA, February 2014.
KEYNOTE ADDRESS: Entegra Senior Summit, "The Changing Face of Senior Care," Gaithersburg, MD, September 2013.
KEYNOTE ADDRESS: "Senior LINK National Conference, How Sesame Street Could Change Aging-in-Place," Chicago, IL, July 2013.
KEYNOTE ADDRESS: Indiana Library Federation, District 5/7 Annual Conference, "Becoming a Third Place: What Ted Libraries Could Learn from Ted Danson," Indianapolis, IN, May 2013.
Healthcare Design 2011 National Conference, "Physician Practice Integration into Hospital Ownership," Nashville, TN, November 2011.
Indiana Rural Health Association (IRHA) Annual Conference, "The Implementation and Impact Computerized Physician Order Entry," Indianapolis, Indiana, June 2011.
KEYNOTE ADDRESS: Environments for Aging (EFA) National Conference, "The 'Elder-Centric Village' Movement: A Model for Senior Living and Urban Renewal," Atlanta, GA, March 2011.
Environments for the Aging (EFA) National Conference, "Soccer Moms and Pizza Pies: Learning How a Basic Understanding of Urban Planning Can Transform Your Facilities and React to Aging Baby Boomers and the Shifting Marketplace," Boston, MA, March 2009.
Healthcare Facilities Symposium & Expo, "Infant versus Parent – Exploring the paradigm of NICU Single Room Design," Chicago, IL, September 2008.