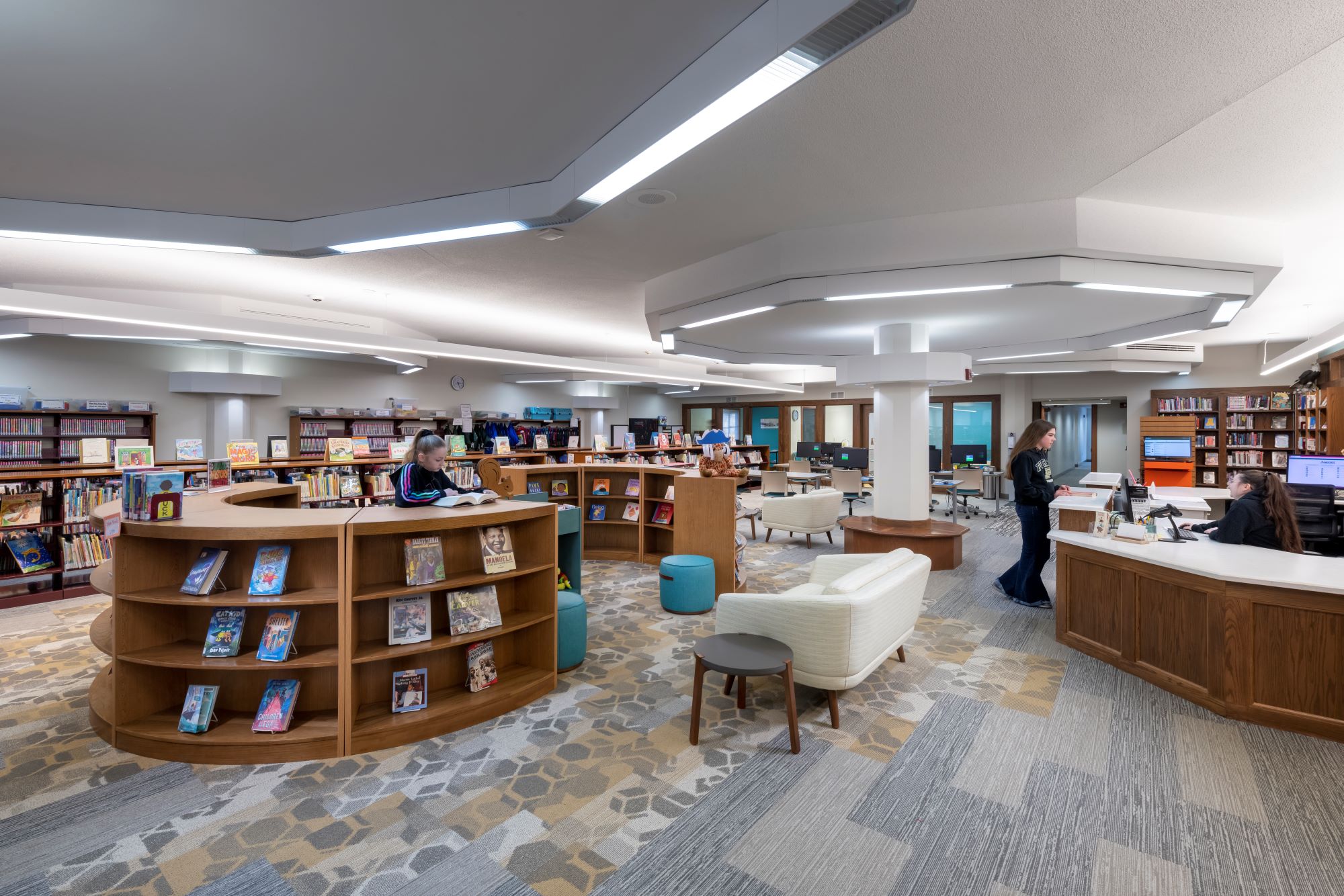 Commons
Carnegie Library of Steuben
Gather and Grow
Angola, Indiana
Renovations to the Carnegie Public Library of Steuben expanded options for meeting and presentation space as well as providing updates to the existing Children's Department. These transformations are a valued investment in this important public space for the community.
The basement level of the library, previously used for storage, was transformed to include a large meeting space for staff or community programs. Collapsible room partitions, which can be tucked away in the walls were incorporated to offer optional sectioning. Two private meeting rooms were added to accommodate smaller groups. Open seating and workstations span the hallway and corridor near the restrooms, offering quiet workspace away from the main floor of the library.
The Children's Department received contemporary updates, creating a bright and playful area for young patrons and families to enjoy. A refreshed craft and program room provides creative space for hands-on activities and a quiet, comfortable space for story time.
More Commons Projects