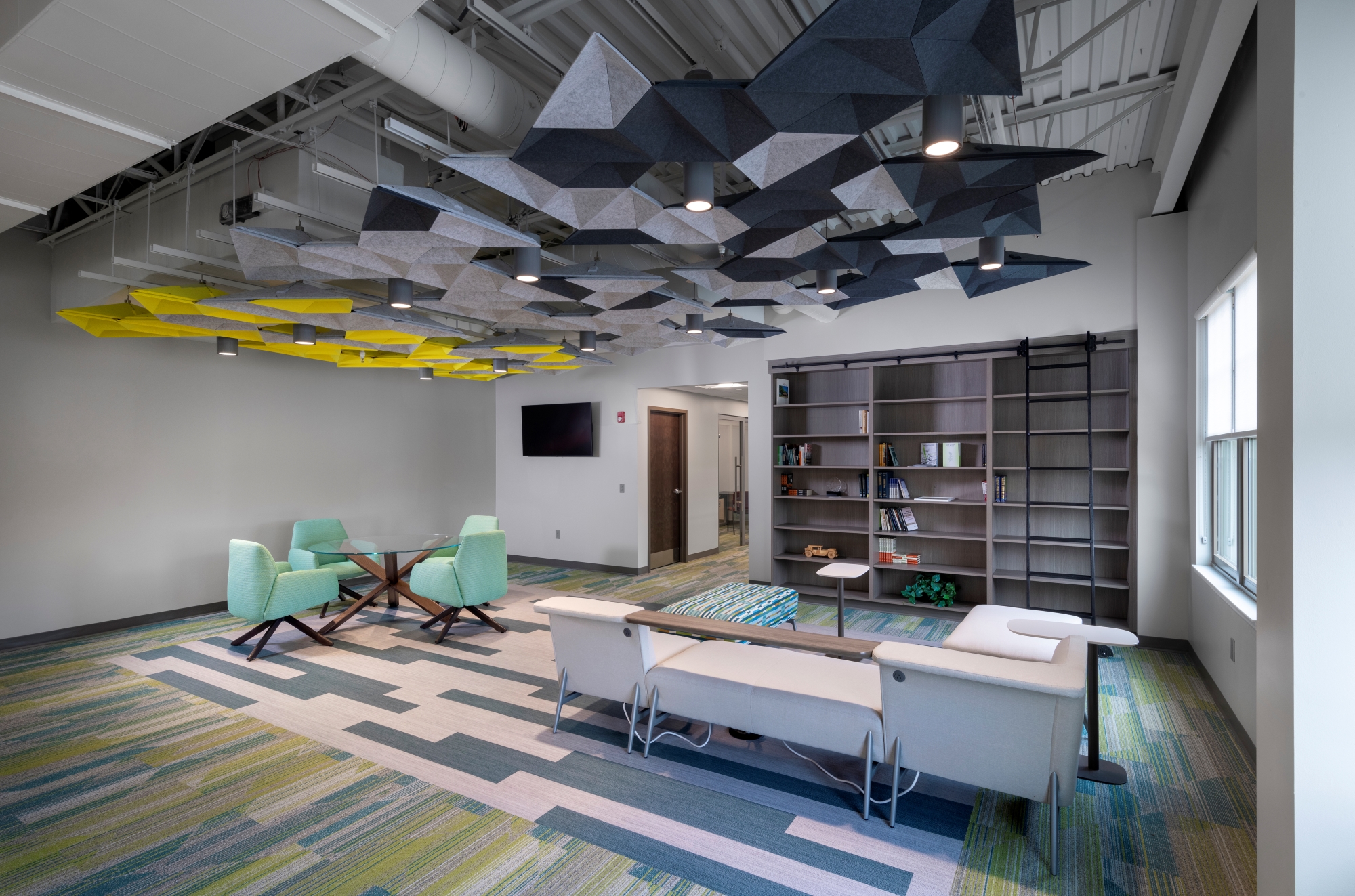 Workplace
Credent Wealth Management
Investing in You
Auburn, Indiana
Talent attraction and job retention were important considerations in selecting a site, while also investing into the community. To acquire the necessary property needed, two existing buildings were razed for the new location. Due to the prominence of the building, which faces the courthouse on the town square, the design team honored the historic aesthetic of the surrounding architecture to remain cohesive with adjacent structures.
At the time of the initial design, the expanding company had outgrown their previous locations. The new building provides the needed space to house all staff members, while securing room for future growth. A variety of flexible workspaces were critical to the design, which include team collaboration areas, green screen rooms, and areas of privacy for isolated tasks which manage sensitive information. Furniture selection and coordination were key during the design process to promote brand identity and functionality.
An approachable façade and appropriately scaled entrance creates a warm welcome for clients. A separate entryway for staff ensures efficiency for foot traffic in and out of the building and prioritizes the client experience. At each level, generous windows and lighting solutions make each space feel open and bright. Design considerations empower the staff to perform efficiently as a team so that they may better serve clients.
More Workplace Projects