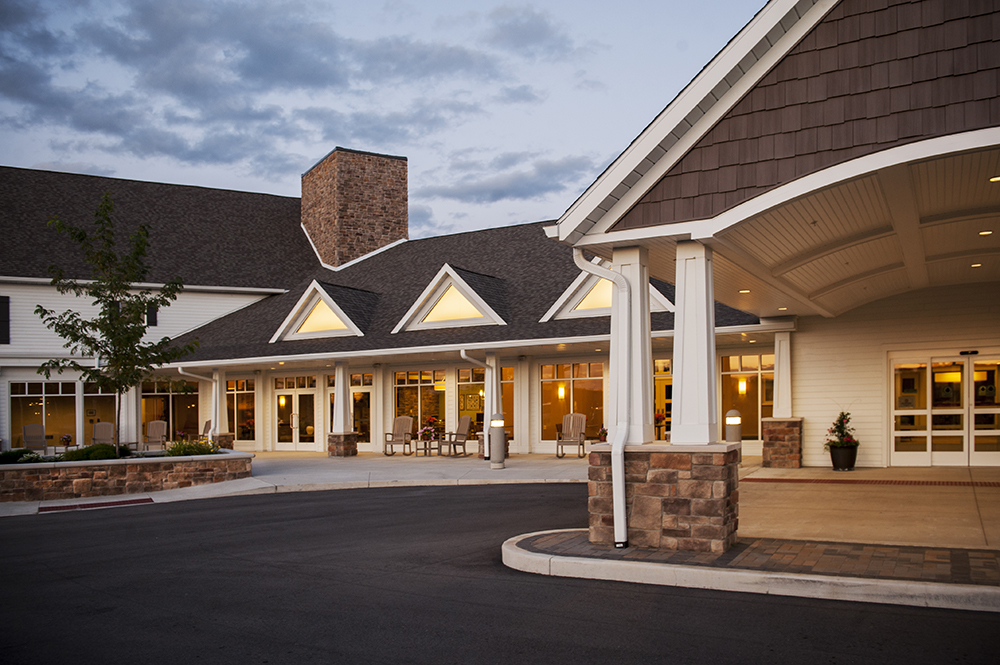 Healthcare
Heritage Pointe of Fort Wayne
There's No Place Like Home
Fort Wayne, Indiana
The Heritage Pointe of Fort Wayne is a modern senior living campus dedicated to providing a new place for residents to call home. But what exactly does "home" mean in a residential care setting? This project wanted to answer that question. The Heritage Pointe of Fort Wayne (HFW) is a senior living campus located in Northeast Indiana housing the full continuum of care (assisted living to skilled nursing). From the beginning, the project was focused on understanding how residents could be given the most "home-like" experience possible regardless of their level of care. The project team conducted a series of focused discussions with the owner throughout the design process to define and protect the components that most epitomize the meaning of "home" for residents. In doing so, the finished building not only offers an array of amenities, but also provides unique residential settings dedicated to independence, dignity, and control.
The meaning of "home," especially for older adults, is a complex thing. Research such as Elaine Cauette's work entitled Image of a Nursing Home clearly describes our instinct to define the meaning "home" as the overlap of three components: (1) society, (2) the users, and (3) the built environment. Even though each of these elements is constantly evolving, our perception of "home" exists where these definitions overlap.
Social areas are a central hub accessible from Assisted Living, Nursing, Rehab, and the neighboring independent living cottages. With easy access from any living area, the opportunity to socialize and participate in events is encouraged. A central kitchen island was designed to serve food during mealtimes an function as a nurse dictation station throughout the remainder of the day with views of resident activity. At HFW, each resident room was considered a private and personal sanctuary where residents had as much control and independence as possible. Staff procedures were also reconsidered to be mindful of respect for dignity and privacy.