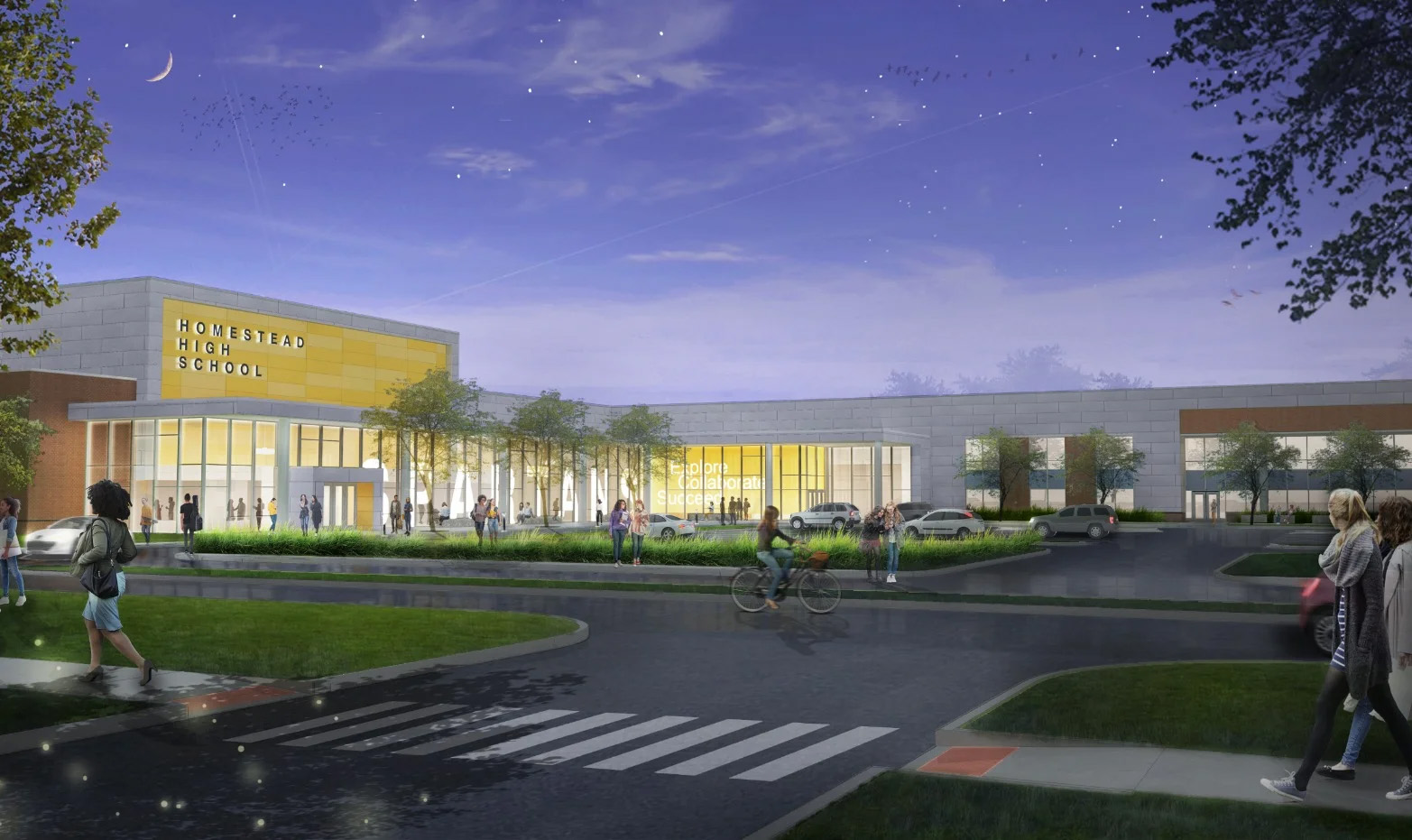 Workplace
Homestead High School
Portrait of a Graduate
Fort Wayne, Indiana
The current, outdated building just does not support the needs of today's learners considering the district goals and their mission focused "Portrait of a Graduate". Nearly 730,000 square feet of construction will be divided equally into new and improved space, although when complete, the entire building will appear as new. The new Homestead will include clusters of classrooms that support interdisciplinary teaching and flexible spaces encouraging students to collaborate and grow into critical thinkers.
Key building elements include a 1,000-seat auditorium, black-box theater, 3,000 seat competition gymnasium, dynamic media center, as well as the art, music, PE, support, and core learning spaces needed to empower twenty-first century students. A daylit student commons will organize the building elements and become a center for collaboration.
Multiple stakeholders have been involved throughout the design process which has included input from staff, students, and local community partners. While aesthetics are important, the proposed design addresses safety and the needs of our students and staff inside and outside the school. Specific design details and elements remain fluid and are subject to change as the design process continues.
The total $169 million dollar investment began construction late summer of 2020. The project is expected to take four years to complete.
For project updates, visit Homestead's website.