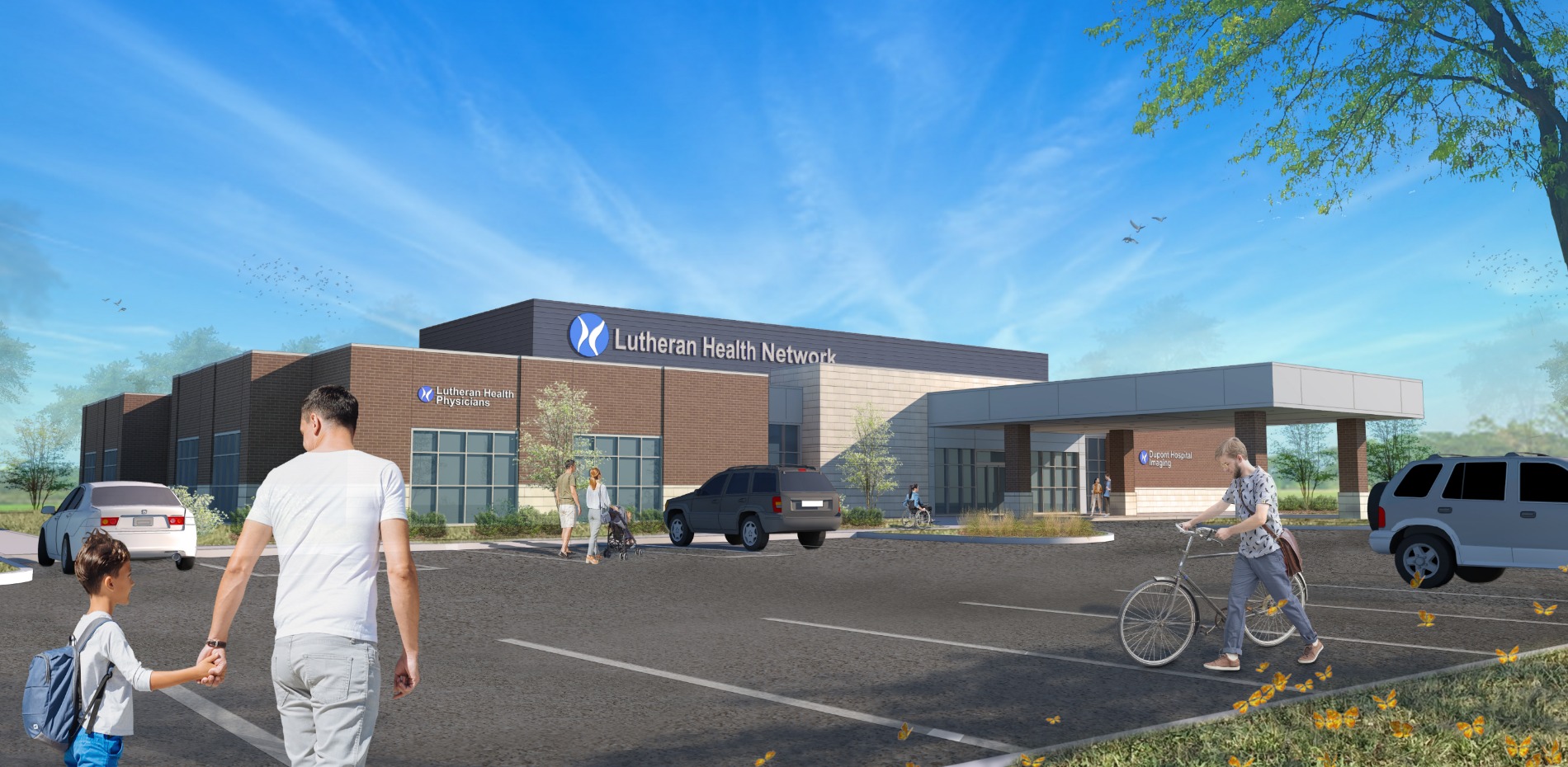 Healthcare
Lutheran Health Physicians Primary Care Clinic – Auburn
Redefining Family Medicine
Auburn, Indiana
The Lutheran Health Physicians (LHP) Primary Care clinic is a prototype model focused on centralizing primary care and imaging service lines within smaller communities. The clinic design incorporates design standards developed by MKM and LHP within the last five years. Optimized staff and patient flow, standardized exam and support spaces, and centralized physician spaces improve overall patient satisfaction while strengthening LHP's brand within the communities they serve.
The project scope is comprised of a primary care clinic, patient-centered medical home (PCMH) clinic, and a licensed outpatient imaging department (HOPD). The primary care clinic is broken down into (2) pods of (9) exam rooms. The rooms are served by a central nurse station and support areas immediately adjacent to the nurse station. The PCMH has a central meeting room and (2) clinic/consult areas that are immediately accessible from the meeting room. The licensed imaging is comprised of a lab, (1) X-ray, (1) ultrasound room with toilet, (1) CT room with toilet, and support spaces.
This project is an example of a facility with multiple service lines focused on outpatient and primary care. The design team utilized established facility standards to efficiently design each clinic space and maintain the brand identity of LHP.
More Healthcare Projects