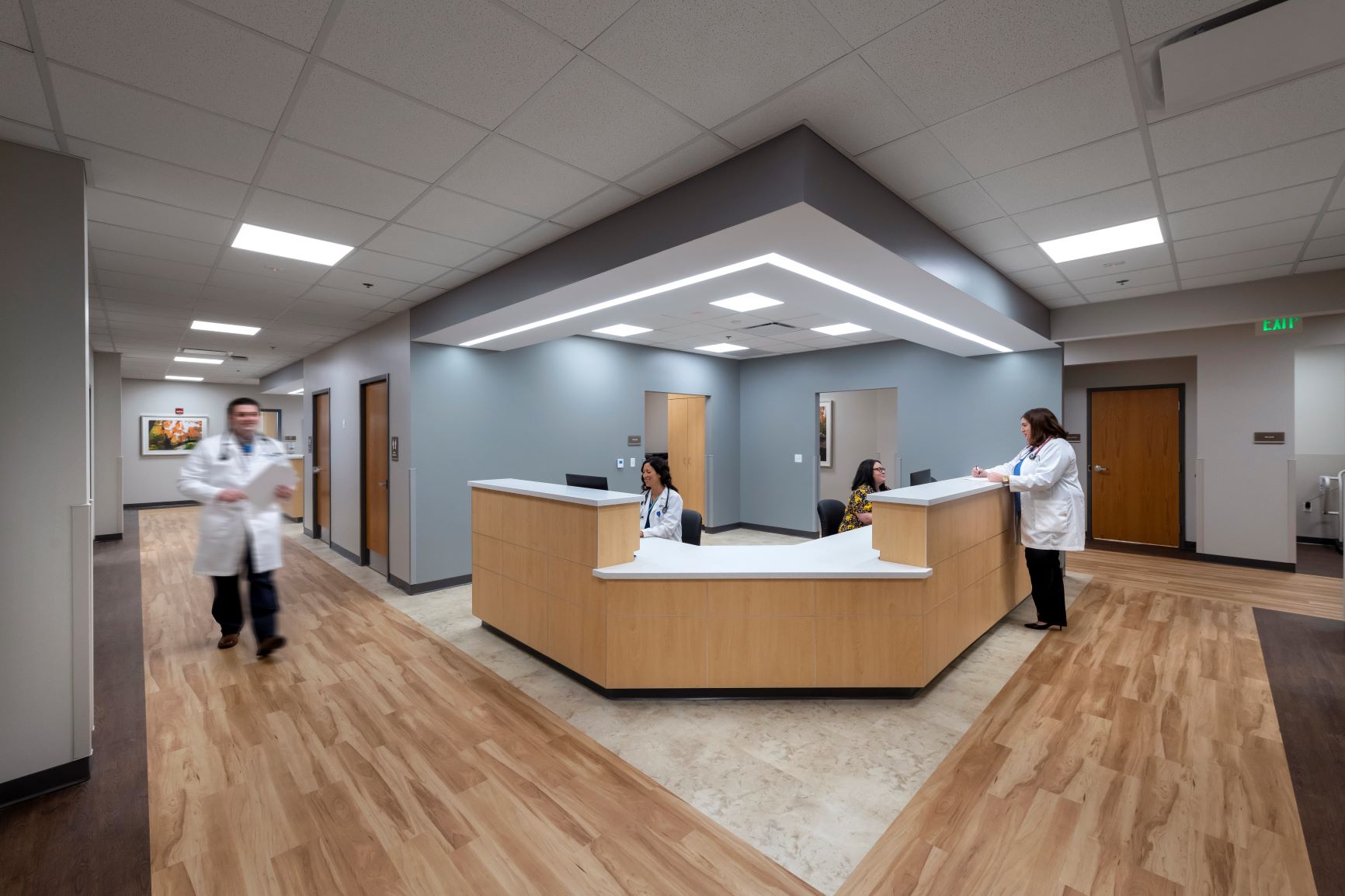 Healthcare
Lutheran Health Physicians Suite 200
Integrated Patient Care
Fort Wayne, Indiana
The Lutheran Health Physicians Primary Care clinic at 2512 E. Dupont Road, centralizes clinic suites for eight primary care physicians that serve northeast Fort Wayne, Indiana. Currently located in multiple buildings, the cohort of physicians practice as a single medical group and consult on patient care based upon their subspecialty. This new clinic reduces waste and improves patient care. Located within an existing office building, the clinic incorporates design standards developed by MKM and Lutheran Health Network (LHN). Optimized staff and patient flow, standardized exam and support spaces, and centralized physician spaces improve overall patient satisfaction.
The suite is comprised of a shared lobby and registration area, clean storage, one procedure room, two lab draw areas, 24 exam rooms (3 rooms per physician), eight physician offices, five central nurse stations, one conference room, staff break room and lockers, and associated storage and support spaces.
This project conveys the complexities of incorporating design standards within existing space. The suite was designed with flexibility in mind. It can be expanded to twelve providers and/or clinicians that support the integrated care team. Several design elements from this project were incorporated into the LHN Primary Care Clinic prototype.
More Healthcare Projects