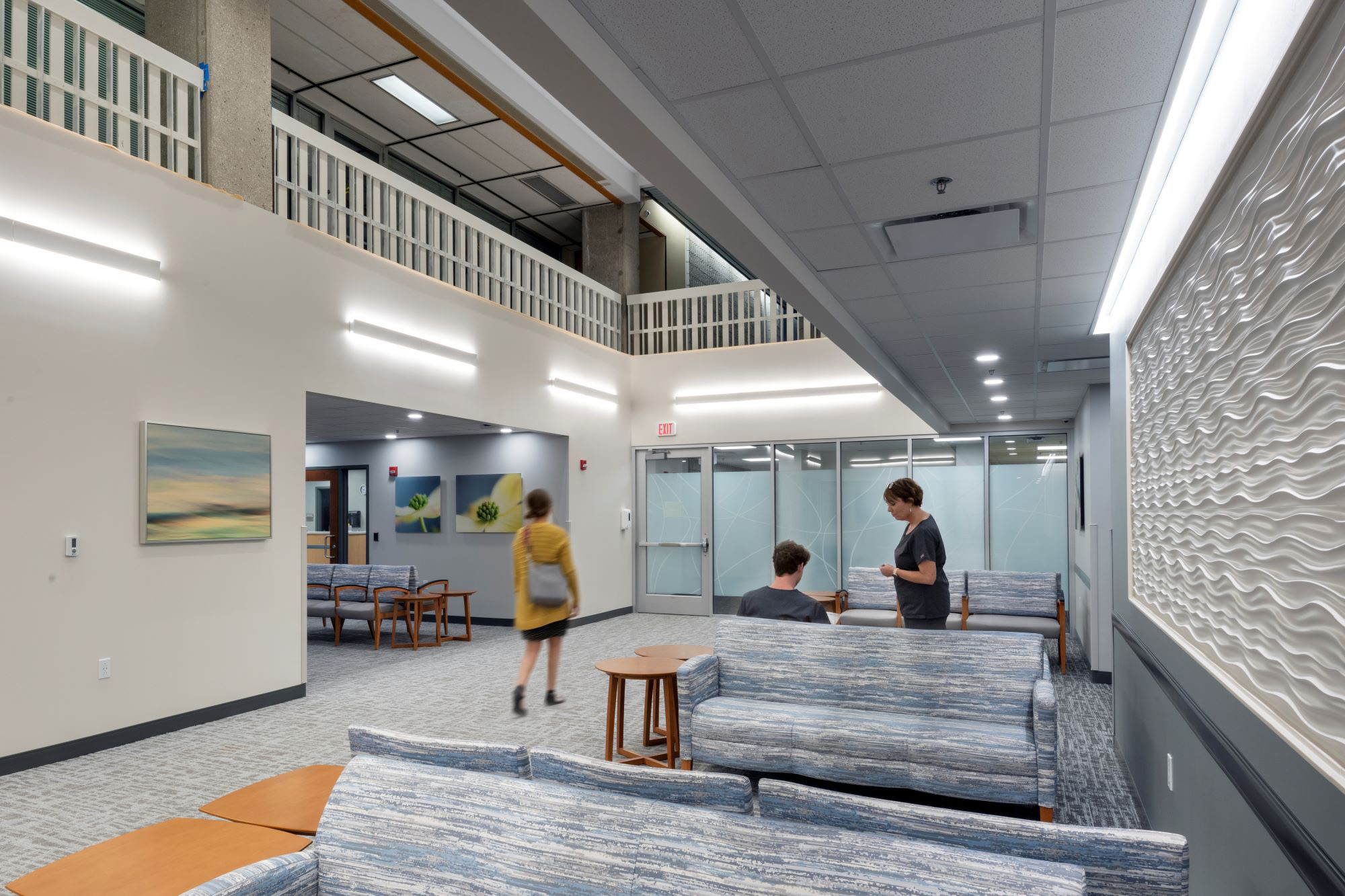 Healthcare
Lutheran Medical Group 800 Broadway
Centralized Services
Fort Wayne, Indiana
The design for the Lutheran Medical Group's downtown Fort Wayne clinic is based on a prototype care model centralizing primary and specialty care within neighborhoods to provide care based upon patients' needs. As the community's needs change, the network can adapt the services required without additional construction or renovation. This clinic is specifically focused on bariatric care and disease management to serve the residents of southeast Fort Wayne.
The clinic design incorporates standards developed by the design team and Lutheran Health Network within the last five years. These include optimized staff and patient flow, standardized exam and support spaces, and centralized physician spaces that improve overall patient satisfaction and throughput. Post-occupancy evaluations of this clinic model have shown improvement in physician/patient throughput of 25-30% (variation is due to use of different specialties in clinic spaces). Patient satisfaction surveys have shown an overall improvement of 40% compared to previous years for this clinic group.
This clinic is unique, as this is the first location where these design concepts have been applied to an existing structure. Formerly a medical office building that was connected to St. Joseph Hospital, 800 Broadway was salvaged as part of the network's transition from St. Joseph Hospital to the Lutheran Downtown campus. The design required an adaptive approach to modify the building once the hospital was demolished. In lieu of multiple individual offices, the first and second floor were renovated to create a single clinic that opened the building plan and utilized the atrium space that connects the second and third floors.
More Healthcare Projects