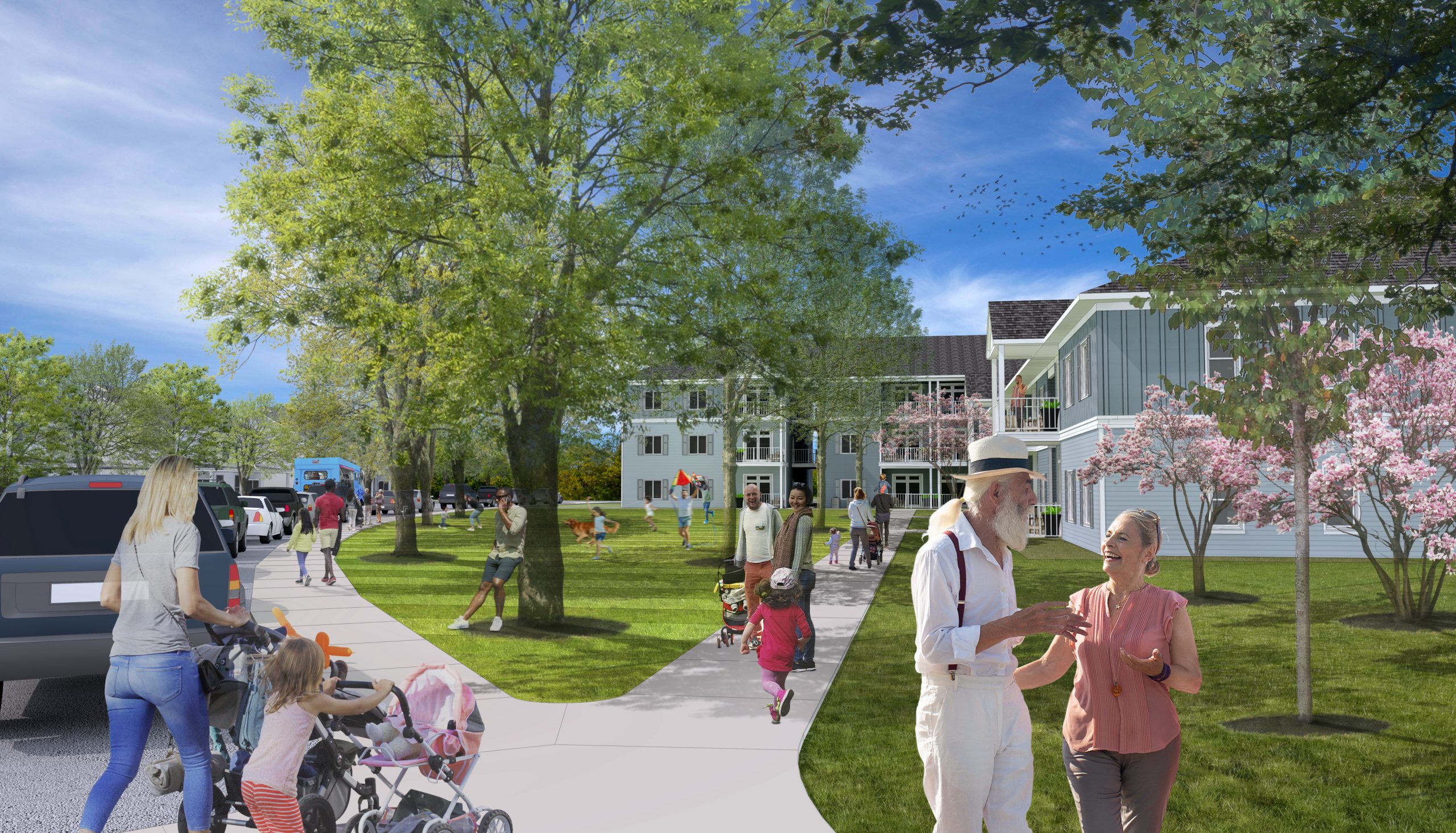 Won't You Be My Neighbor
Fort Wayne, IN
The City of Fort Wayne envisioned a community consisting of mixed-income and mixed-use multifamily residential projects in Southeast Fort Wayne. To strengthen pedestrian access and social interaction, the mixed-use mixed-income development focuses on creating a neighborhood center by utilizing a modern clubhouse concept as the "front porch" to the formal civic space. A series of shared common lawns are designed to accommodate residents of all ages and abilities – increasing their cognitive wayfinding throughout the site and elevating their collective ownership and attachment to the neighborhood.
The development concept leverages a series of different housing typologies to create a diverse and interactive neighborhood experience. The four primary types of housing include: (1) apartments, (2) townhomes, (3) detached single-family homes, and (4) senior housing. The proximity of these different products, coupled with the enhanced complete street concept (with on street parking), provide a unique opportunity to diversify the transition from public to private space. Each housing type has an ability to provide a patio or porch, in addition to walkways and common grounds, which provide organic opportunities for residents to interact with one another.
The initial concept for the site development works to utilize existing infrastructure for utilities and stormwater. Additionally, apartments will be equipped with energy-efficient features to limit operational costs. Learn more about this development at parksedgeliving.com.
See progress of the project in the video below, captured in August of 2023. The footage is courtesy of our project partner, Michael Kinder & Sons.
More Housing Projects