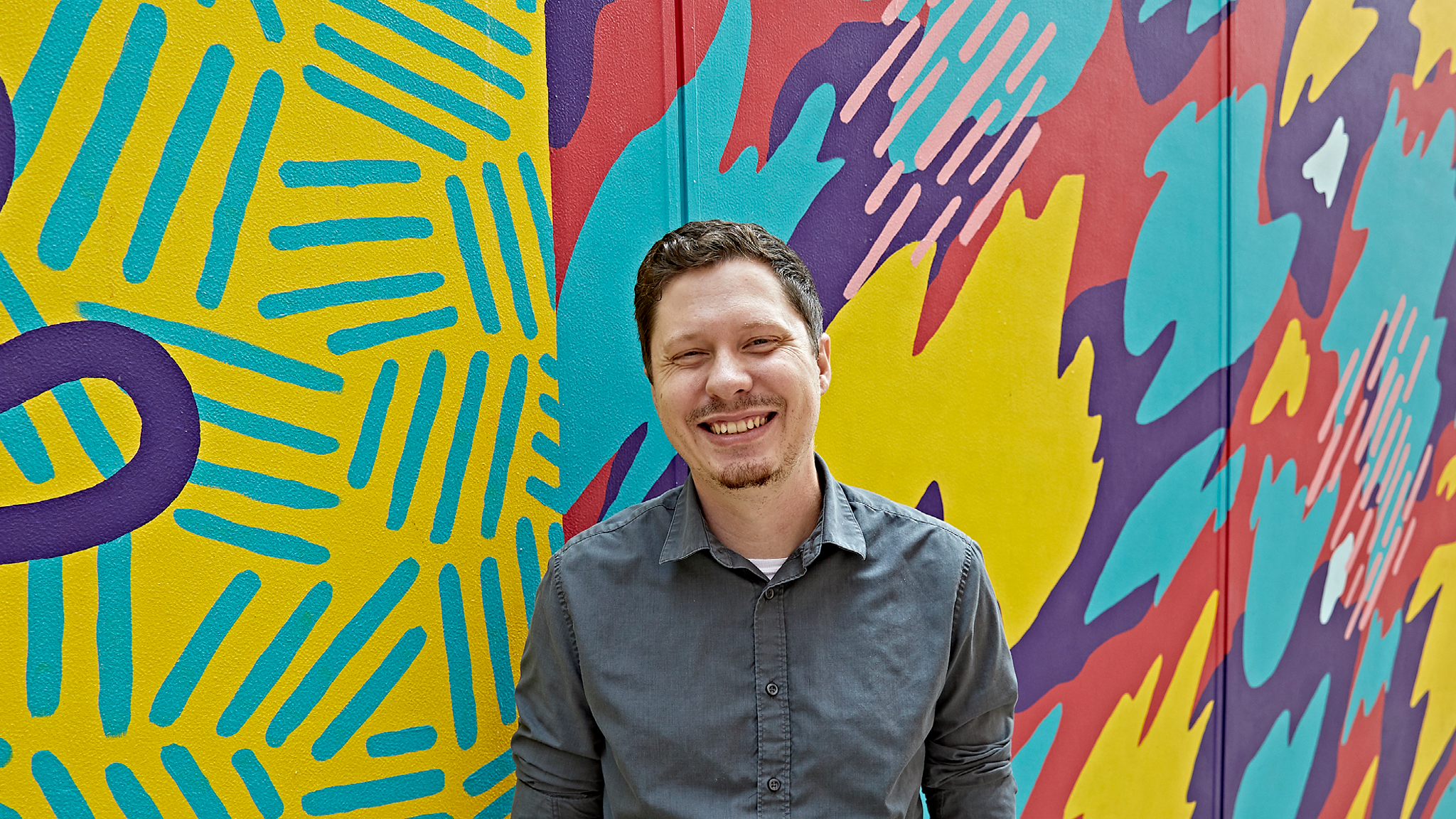 Staff Spotlight: Ben McHugh
Ben McHugh's architectural background stems from an appreciation of the power of architecture to transform the lives of those who inhabit the built environment. With previous experience in K-12 Education architecture, his transition to healthcare and community design has been symbiotic; he appreciates the healing nature both types of design can contribute to communities. An interest in researching the methodology and psychology of well-being pushes Ben to continue improving the way buildings are designed.
As a skilled graphic designer and illustrator, Ben's artistic background allows him to communicate ideas to clients, as well as create cohesive and visually legible documents for contractor use. Currently, Ben's roles include developing design concepts, schematic design, visuals, 3D modeling, and renderings. He also has experience in creating construction documents, project management, and construction administration.
1. Tell us about yourself! I am married to an amazing woman and I am a father of two awesome kids. I am a creative person and a perfectionist, so any hobbies/interests usually revolve around making interesting things. Being a perfectionist will either help make me focus on creating something really well or will frustrate me completely if it doesn't go right.
In my two years as an Associate at MKM, I have been able to integrate with projects at every stage. Early planning, schematic designs and renderings into construction documents, and all the way through construction administration. So far, most of my time has been spent on community health projects, like libraries and schools. I graduated with both my Bachelors of Science and Masters of Architecture from Ball State University.
2. Where did you grow up? I was born in Illinois, but did most of my growing in Northwest Indiana. St. John to be specific. When I arrived at college, I was told I grew up in "The Region".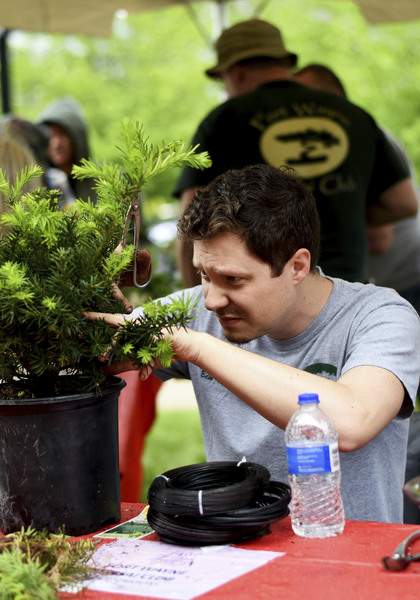 3. What interested you in pursuing a career in architecture? I didn't really know what to do with my art-focused brain as a kid, as I had heard plenty of times that you can't make a living as an artist. So, a career fair just happened to introduce me to an architect who talked about how he was able to be artistic and creative and design places where people lived and make a living from it. It captured my attention enough that I knew from early in high school that I was going to try to become an architect. The deeper I got into learning what architecture could be, the stronger it grabbed by attention, until that was the only option for me.
4. What motivates you to come into work every day at MKM? I am motivated every day to come into work and be better than I was yesterday. Better on this project than the last one. Design a new building better than the one the client is currently in. Make the community better by having this piece of architecture in it.
5. Where do you look for inspiration? I will look for general inspiration on internet blogs like Archdaily or Contemporist, but I am inspired most by visiting new places and letting myself take time to explore and find ideas and details that really light the fire inside me. Nothing can beat being able to actually put your hand on a building – feeling the texture, examining a detail, moving a door.
6. How do you recharge during your free time? I have too many hobbies, but most recently I have been drawing, creating bonsai trees, cooking, and spending time with my family. I am currently the co-president for the Fort Wayne Bonsai Club, and you may have seen me concentrating very hard while styling a yew tree at the Cherry Blossom Festival earlier this spring. I recently made chimichurri chicken tacos that I was very proud of, and I was able to create a paddle for the Friends of the Rivers – Paddles Aweigh – fundraiser.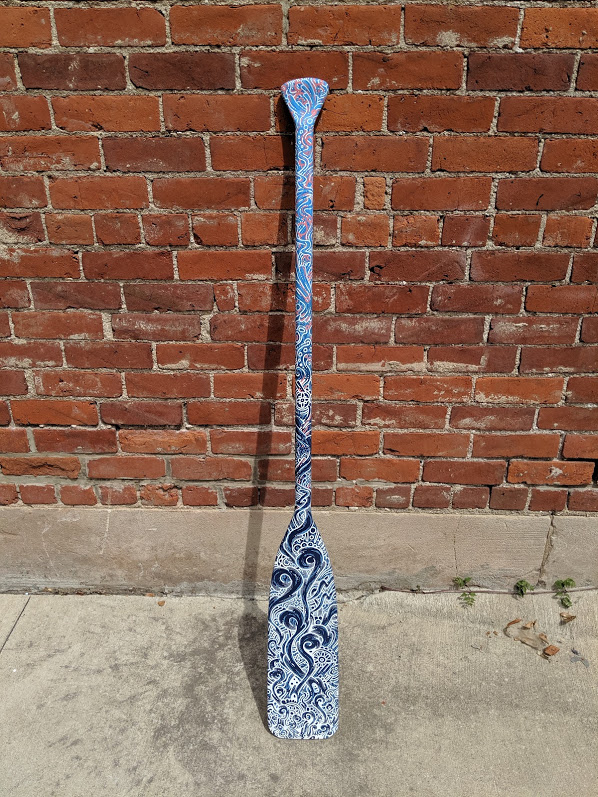 7. Which projects are you most proud to have worked on? I am very proud to have worked on the Lafayette Meadows Elementary School renovation/addition project. The client was open to new ideas and was always interested in pushing boundaries of traditional school design. School buildings can be daunting because you know that whatever is designed and built can have a profound effect (either good or bad) on hundreds of children every year for multiple generations.
8. Where is your favorite place to travel? My favorite place to travel right now is Michigan – especially the towns on the Lake Michigan coast. However, my wife and I were able to go to Ireland last year, and it seems like every other week we are talking about out how soon we can go back. There were some really magical experiences that I was able to share with my wife and I know we only saw a fraction of the country.
9. What was the last book your read? I finished a couple books in the last few months. The Handmaid's Tale by Margaret Atwood and The Great Good Place by Ray Oldenburg. Though they are completely different books, and with one being fiction and the other non-fiction, it's interesting thinking about how the general scope of the two books follow similar arcs, just to very different degrees. Both take place in a bleak/depressing present day, reminiscing about the past, trying to understand what led to this downfall, and working to find hope for a bright future. It's obviously not a perfect comparison between the brutal subjugation of an entire gender in a dystopian world to the loss of quality establishments outside the home and office, but there is a lot to be said about the loss of these institutions in our day-to-day lives and the effect it has had on the mental health of multiple generations in our country.
10. Tell us a fun fact about yourself! I competed in a "new talent" national bonsai competition in Michigan two years ago. We had 8 hours to take a juniper bush and turn it into a bonsai tree (or at least style it into the first version of a bonsai tree). I did not win the competition. And that tree died this spring – possibly from root rot.