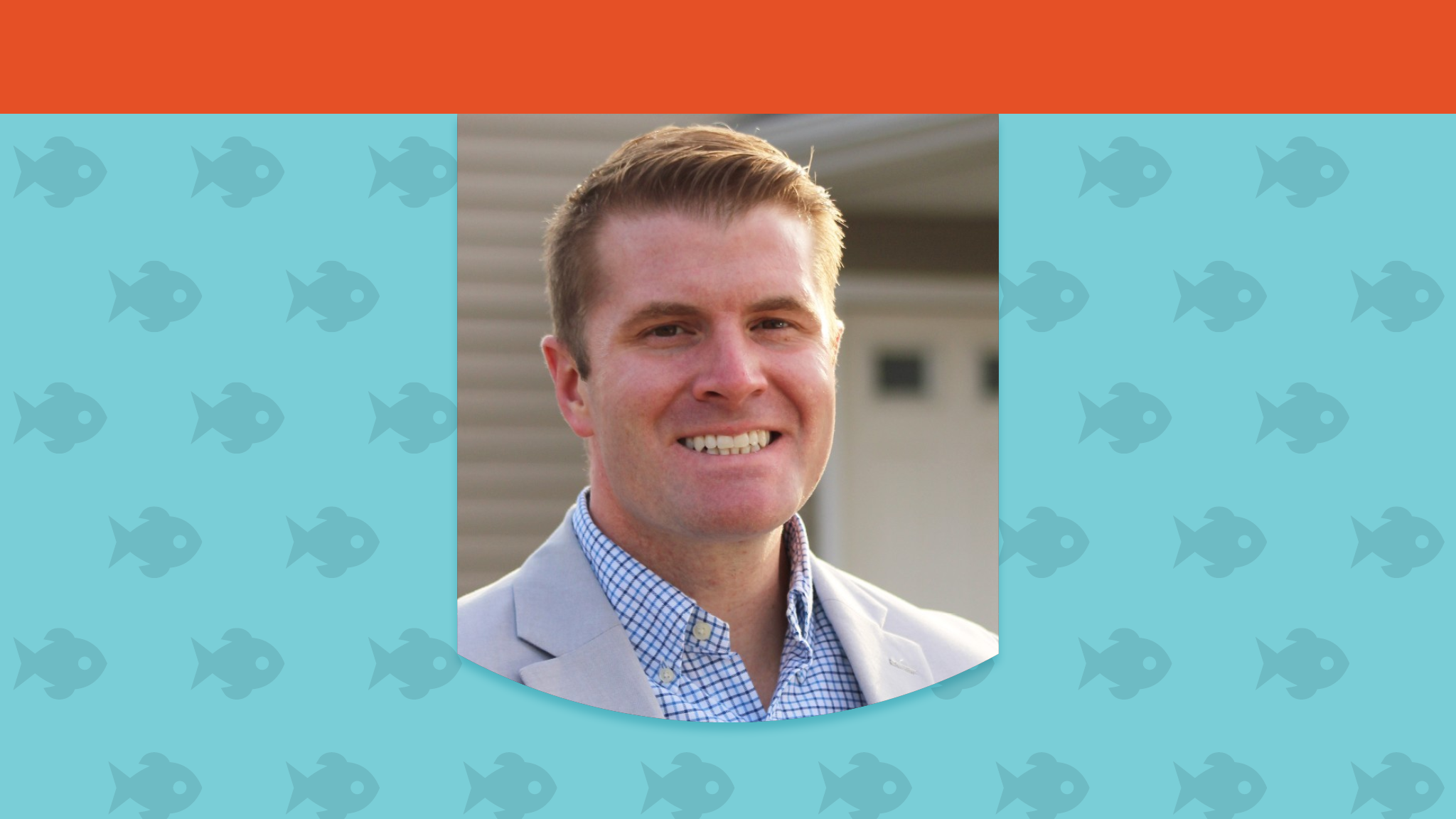 Fishbowl with Andrew Gritzmaker

Throughout the year, MKM architecture + design (MKM) shuts down our Fort Wayne office to host a public event we affectionately call the "Fishbowl." It's an afternoon where we invite some of our closest and most interesting friends to reflect on their careers, share their work, and discuss their ideas. With topics ranging from technology to toilet paper, the Fishbowl is intended to provide an intimate venue to talk, share, and learn about innovations in community health and well-being.
On April 27 at 3:30 p.m., the Fishbowl will feature Andrew Gritzmaker. Andrew is a Fort Wayne native and a graduate of North Side High School and Purdue University Fort Wayne, where he earned a Bachelor of Science in public affairs and a Master of Arts in public management. He started his career at Lutheran Hospital in 2007 in Human Resources and left as the Risk Manager in 2013 to join a local nonprofit, the Mad Anthonys Children's Hope House (MACHH) (now Hope's Harbor). There he provided overnight accommodations to families around the region with critically ill or injured children. During his time, he facilitated a merger with the Indiana Burn Council, opening a second location at St. Joseph Hospital and broke ground on a third location in 2018 at Dupont Hospital. Andrew was named CEO of Habitat for Humanity of Greater Fort Wayne in February 2019. He helped the Habitat eliminate $2.5M in debt and revamp their building efforts which included low-income census track development. He facilitated a comprehensive restructuring which produced a 500% increase in annual housing production, averaging nearly 20 homes per year. In October 2022, Andrew was named President and CEO of YMCA of Greater Fort Wayne which includes eight membership facilities, the Youth Service Bureau, Child Care Services, Metro and Camp Potawatomi. He is married to his wife of eight years, Jenniffer Jordan. They enjoy endurance sports, travel, great food, and most importantly, time with family.
Doors open at 3:15 p.m. for light refreshments and drinks. The discussion will start at 3:30 p.m. Join us for an intimate conversation with Andrew.