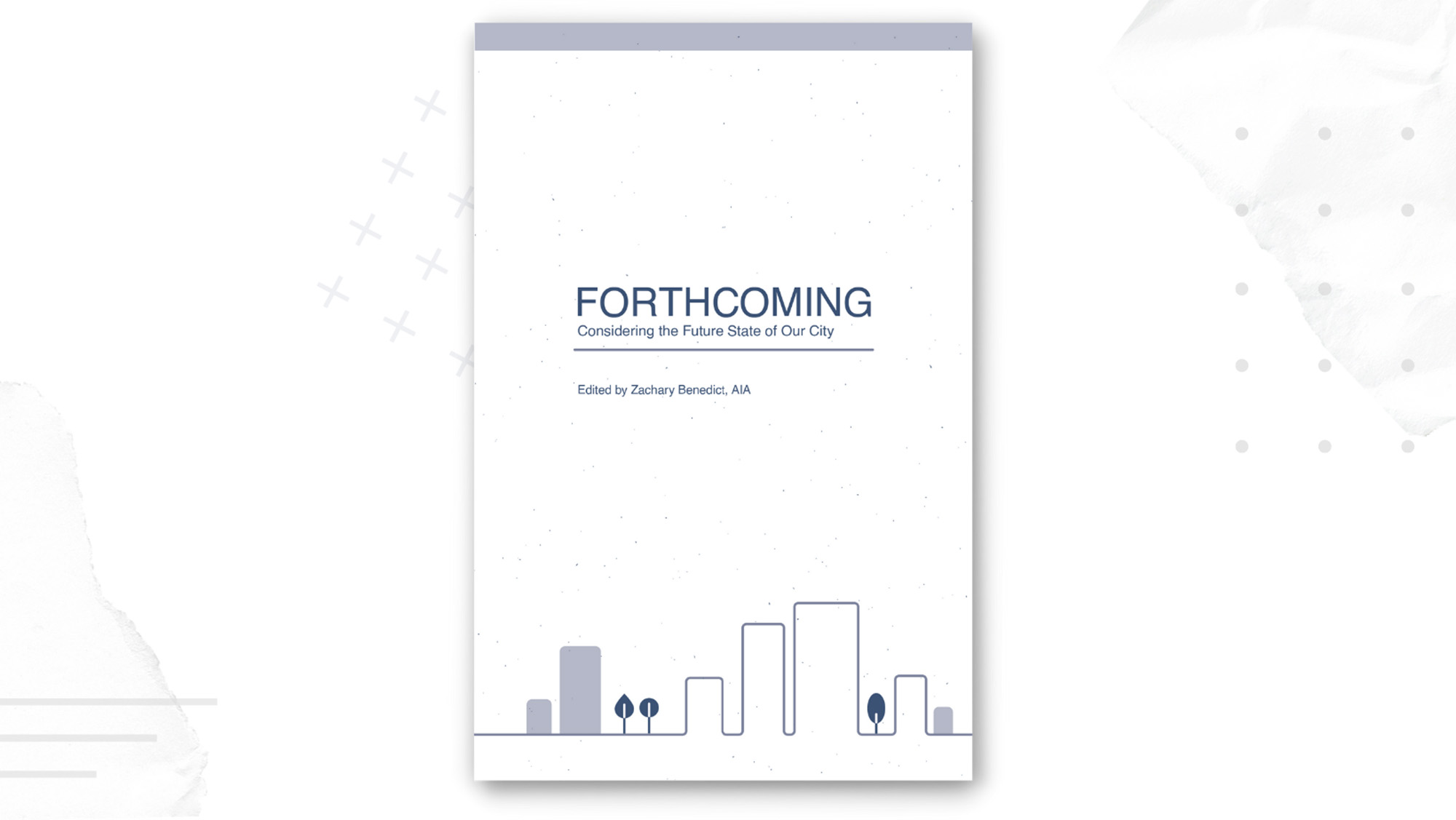 FORTHCOMING: Considering the Future State of Our City
The last two years have been difficult for everyone. Many of us have felt isolated, relegated to experiencing the world through endless virtual meetings, curbside services, and clumsy remote work arrangements as we lost more than 850,000 of our neighbors to a global pandemic. All the while, as we were confined to our homes, we witnessed the waning of the American spirit through our televisions as we watched the coverage surrounding events ranging from the death of George Floyd to the invasion of the United States Capitol. It was in the moment many of us found ourselves forced to assess our behavior – as a nation, as a community, and as individuals.
Before we can move forward, before we can attempt to define the "new normal" that so many are desperate to articulate, it seems important that we take a moment to pause – to reflect on where our priorities should be in response to the world we are currently experiencing. More importantly, it seems appropriate to consider what we've learned about ourselves – and how these realizations should shape the future of our communities.
To begin that process on a local level, MKM has spent the last year assembling a diverse group of local leaders to explore what ideas are often misunderstood or underappreciated when envisioning the future of Fort Wayne, Indiana. The result was a citizen-led book project – 20 essays outlining 20 ideas that should shape community development for the next 20 years.
To provide effective leadership, particularly at the community level, this project argues that we need to prioritize the ability to be forthcoming – both in the sense of (a) an ability to envision future events and (b) a willingness to be open, candid, and honest with one another. The more forthcoming we can be about our community (and ourselves) the more successful we can be at cultivating meaningful change. This project is an effort to start that discussion.
FORTHCOMING: Considering the Future State of Our City is available at MKM architecture + design's Fort Wayne office at 119 W. Wayne St., for a suggested donation amount of $20, or through a digital release in partnership with Input Fort Wayne. Proceeds from book sales will be donated to the United Way of Allen County. In addition to the publication, MKM plans to host quarterly virtual discussions with select participants throughout 2022 to provide authors with an opportunity to expand on their essays and provide further insights.
To learn more about the project, visit https://www.mkmdesign.com/thought-leadership.