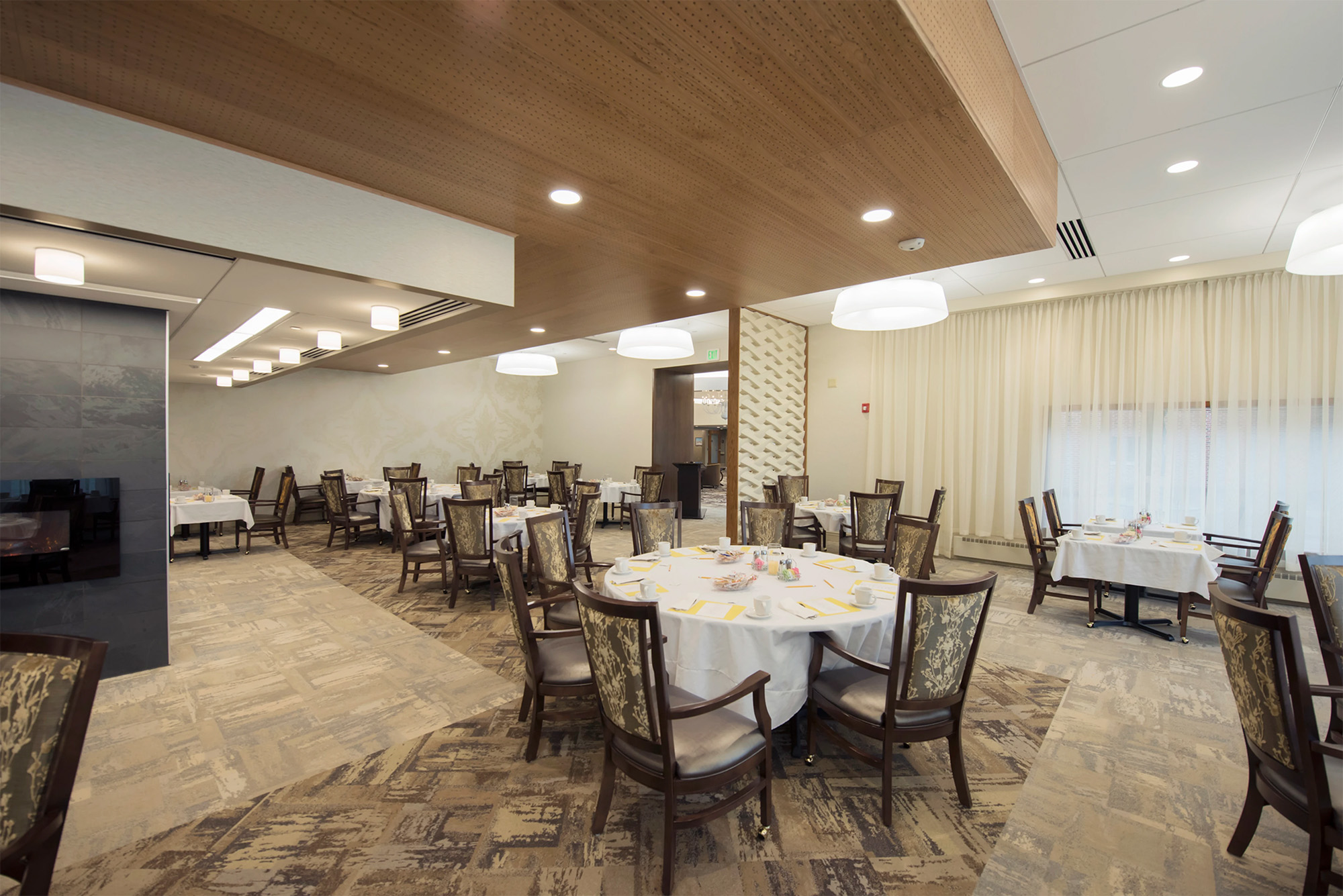 MKM featured in EFA Magazine's Remodel/Renovation Project Gallery
MKM architecture + design's renovation for Westminster Village Muncie retirement community was recently featured in the "Remodel/Renovation Project Gallery" published by Environments for Aging Magazine.
Since 1974, Westminster Village Muncie has been a retirement destination of choice for East Central Indiana. In an effort to both maintain this position and continue to expand market demand, they returned to MKM architecture + design (after completing a major project fifteen years earlier) to reconsider the campus and develop a strategy that would strengthen their organization as it looked to the future. During initial design discussions with staff and residents, a series of recommendations were defined by the design team. Beyond needed infrastructure improvements and rebranding, three fundamental elements were explored. The first two elements included the construction of a new rehabilitation household, and a distinct segmentation of assisted living households. The third element for the project was a comprehensive renovation of Westminster's main dining room. This central dining area was originally a large institutional eating space with dim lighting.
With the renovations, the space was divided into two uniquely themed restaurants, the Windsor Dining Room and the Jewel Box Dining Room. Both rooms are served by the existing kitchen but offer different menus and atmospheres to the guests. Updates included all new finishes and lighting, with contemporary fabrics and carpeting incorporated to modernize the interior design of the space. The once harsh arched windows were given a softer treatment of sheer, full-window drapery. A new dark stone fireplace serves as the space's focal point, and subtly textured floor-to-ceiling room dividers facilitate more intimate areas throughout the hall.
Once construction began, careful consideration was given to the quality of life of the existing residents during its progress. Without displacing a single resident, detailed coordination was required to ensure minimum impact was made on the daily routines of the residents, and that their services continued uninterrupted. This renovation was one of many other improvements completed at Westminster that were located along a shared linear lobby. Easy access to these spaces allow residents and guests to be confronted with numerous choices – a variety of social and care functions that empower them to determine the define and customize their everyday routine.