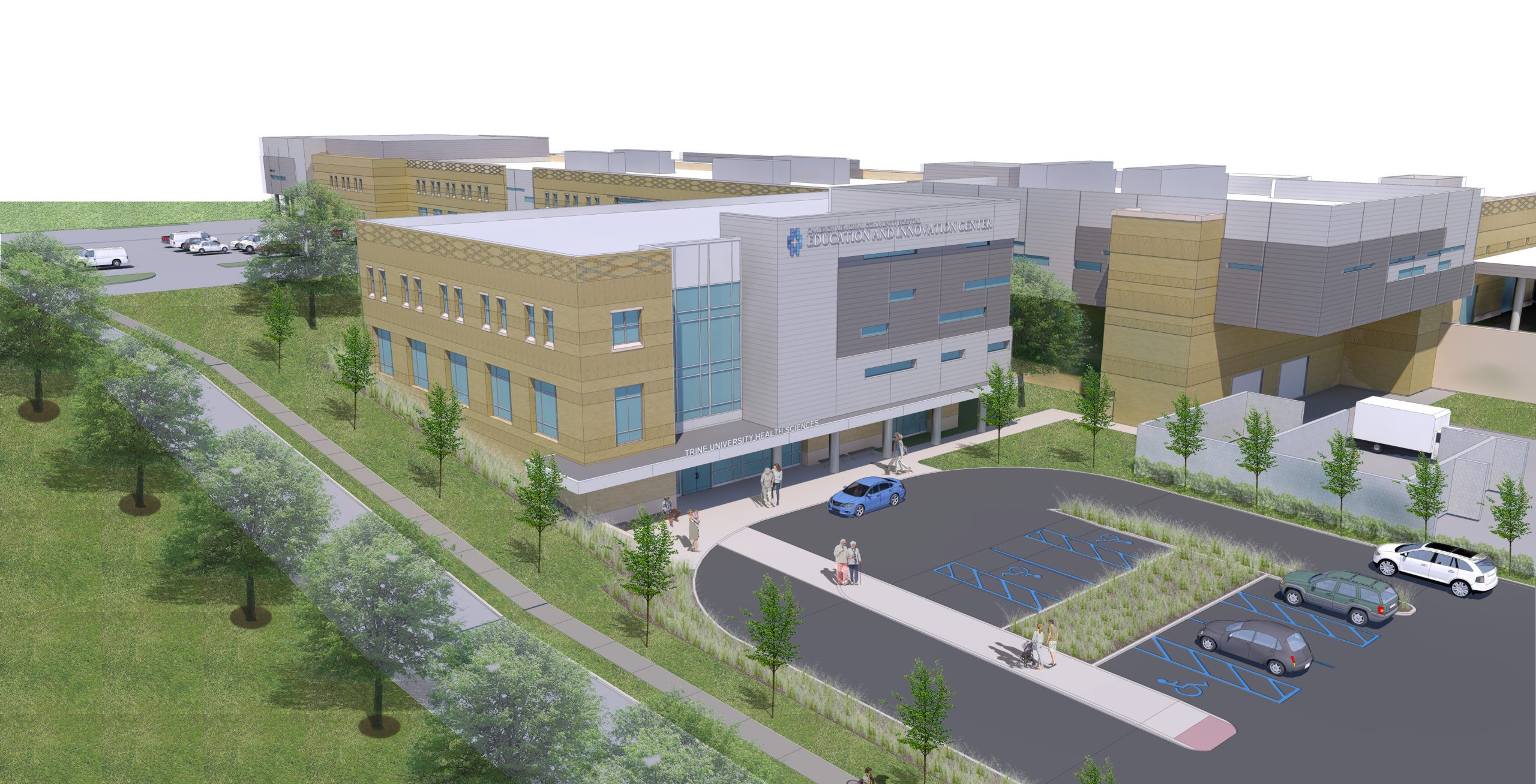 Workplace
Cameron Education and Innovation Center
Hands on for Health
Angola, Indiana
In a partnership between Cameron Memorial Community Hospital (CMCH) and Trine University,  a three-story 32,000 SF building addition was designed to the south side of the current hospital to create a hub, providing access to critical health education and training to meet the region's growing healthcare needs. This state-of-the-art space aims to attracts students, retain professionals, and expand knowledge in Steuben County and the surrounding areas.
The Cameron Education and Innovation Center includes four simulation rooms with a shared control area, a ten-bed skills lab, and two debriefing rooms to give students hands on, practical experience. Two general classrooms accommodate class sizes of up to 30 students per room. For larger events, an auditorium with the capacity for up to 75 people has been included to hold educational programs and community events.  In addition to the partnership with Trine University, CMCH plans to engage with local schools, first responders, and community members, welcoming access to this shared learning space.
In addition to the educational spaces, there are two offices for educators, storage and support areas, and one open office for CMCH use. Students have access to a locker area and a general commons space to study, socialize, and relax. To provide flexibility, shell space was incorporated on the lower level for future development, and second floor shell space for future administrative and HR office suites.
More Workplace Projects