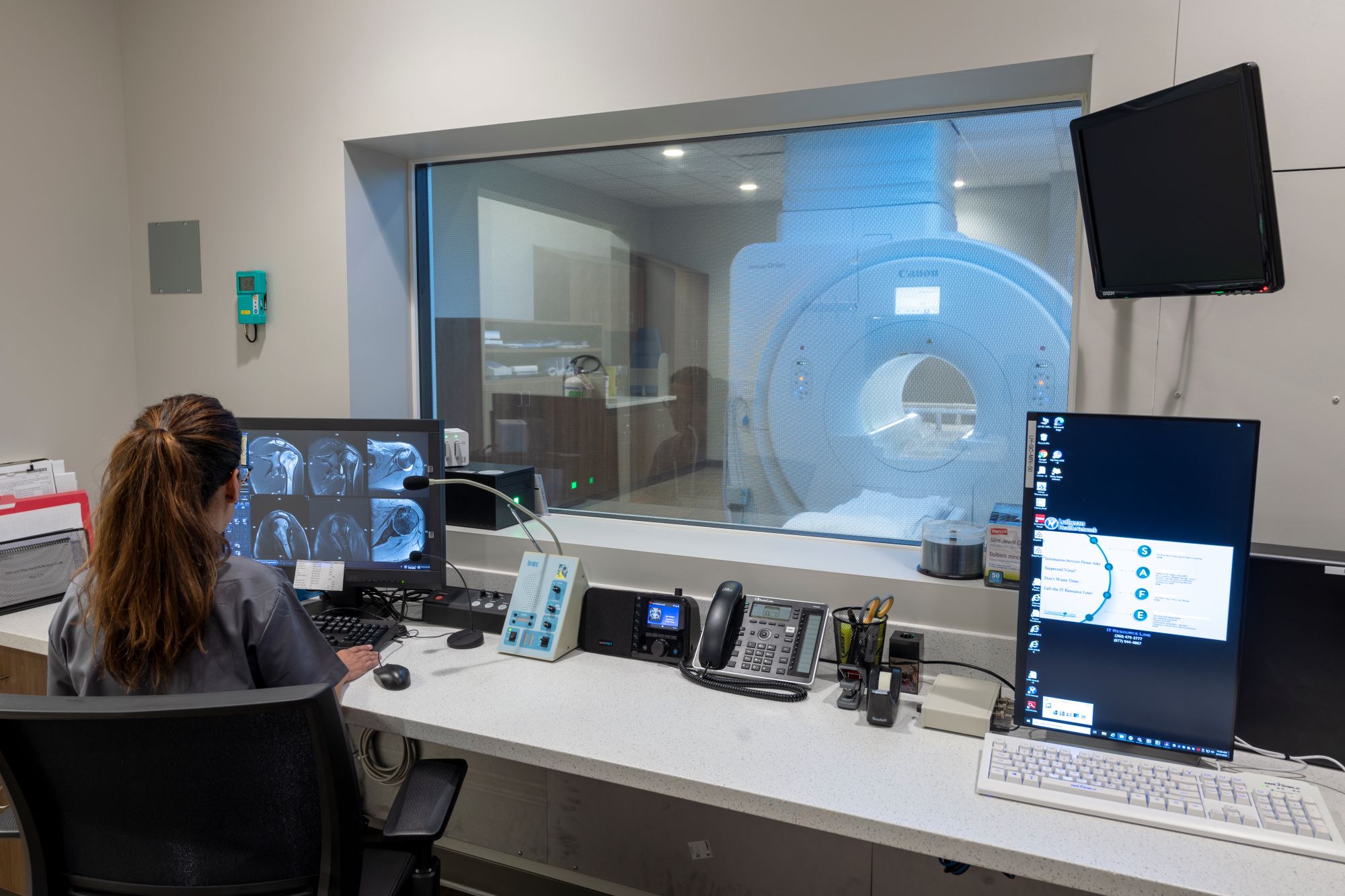 Healthcare
Fort Wayne Orthopedics – Gas City
Integrated Services
Gas City, Indiana
The design team worked with Fort Wayne Orthopedics (FWO) to streamline outpatient care and therapy following surgery. This new location is designed to support an integrated care model for patients recovering from orthopedic surgery and who require pain management. Streamlining the outpatient clinic, and physical therapy into a single location, MKM worked with FWO to maximize physician and patient throughput.
The outpatient orthopedic clinic includes (12) exam rooms, a procedure room, x-ray, and associated support spaces. The licensed physical therapy gym includes the gym, (3) private treatment rooms, an MRI suite, and support spaces. This project conveys the complexities of managing program elements for multiple service lines in a single location. The design team worked closely with the client and stakeholders to effectively integrate each service line to maximize staff and patient satisfaction and manage overall construction cost.
Optimum Performance Therapy (OPS), in partnership with Lutheran Health Network, provides therapeutic services for patients who have experienced an orthopedic injury or are in post-surgery recovery. OPS is located adjacent to Fort Wayne Orthopedics so that patients may experience the full scope of care in a mutual location.
More Healthcare Projects