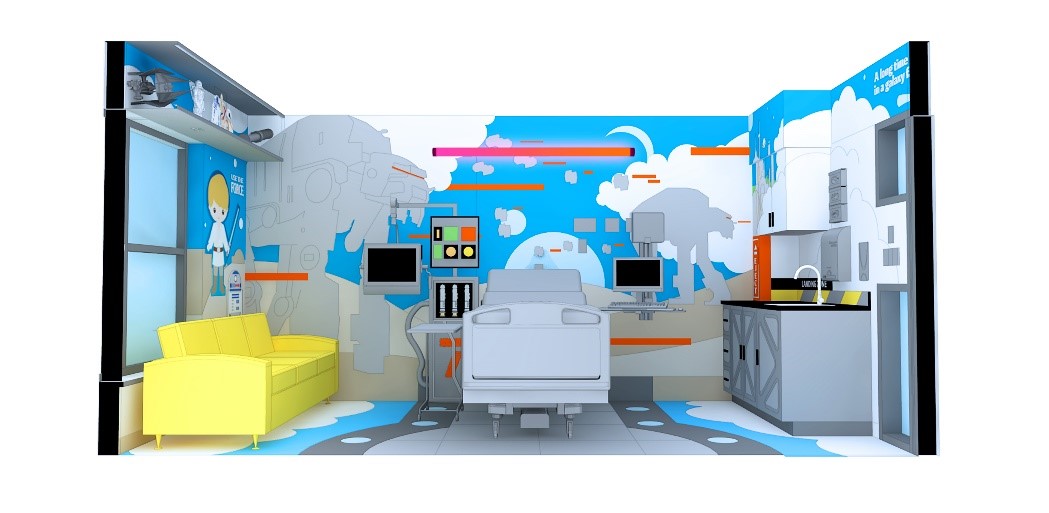 Dreaming Big for Little Ones
Since our partnership with Ascension St. Vincent began in 2015, MKM has renovated multiple rooms to create engaging and comforting spaces for children during treatment at Peyton Manning Children's Hospital (PMCH) in Indianapolis, IN. Hospital visits can be taxing, making the job of MKM to create a care environment engaging to a child more important than ever.
Each themed room is a collaboration with PMCH, St. Vincent Hospital Foundation, donors, and the contractor, General Interiors, Inc. After client-led brainstorming sessions on thematic ideas, our team brings clients' ideas to life through a series of vibrant hand sketches. Detailed 3D models and Construction Documents follow to complete the design process. Our team works closely with PMCH to ensure each room meets FGI Guidelines. Room types include patient care, infection / isolation, and procedure rooms. The realized designs utilize a variety of materials – including wall covering, vinyl, and CNC-cut wall protection.
Despite their care situation, patients and parents can blast off into outer space, explore secret tree houses full of wildlife, and float with soap bubbles inside the car wash. While the rooms exhibit colorful graphics from floor to ceiling, the focus of our work remains on patient-centered, quality care.